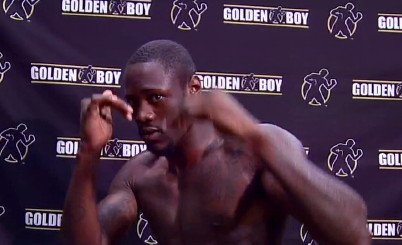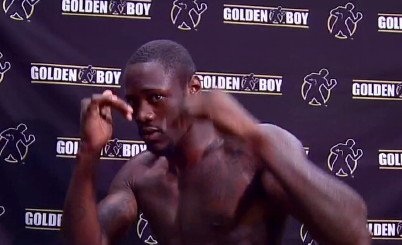 Heavyweight contender #8 WBA, Deontay Wilder (28-0, 28 KO's) will be getting his first real test of his 5-year pro career against the always tough Siarhei Liakhovich (25-5, 16 KO's) on August 9th in a 10 round bout in what could be a very interesting fight.
There isn't a venue yet, but Alabama and Indio, California is a couple of areas that fight could take place. Liakhovich previously held the WBO heavyweight title in 2006. Liakhovich lost the title in the same year in a defeat to Shannon Briggs, and his career has been spiraling downwards ever since due in part to inactivity. Since 2006, Liakhovich has fought only 5 times and that's not nearly enough to make any kind of impact in the heavyweight division.
Liakhovich last fought in March of last year, losing by a 9th round stoppage to Bryant Jennings in an uninspiring performance. Jennings had little problem in dominating Liakhovich with hard combinations. Now it's going to be a rest to see if the 6'7" Deontay can do the same thing.
Deontay doesn't throw a lot of combinations like the 6'2" Jennings does, but then again he doesn't really need to because he hits so hard that it doesn't take much for him to get his opponents out within the first four rounds.
Deontay defeated Audley Harrison by a 1st round TKO in his last fight in April in what was then a step up fight for Deontay. You can make a good argument that Liakhovich is a step up from Audley, although some fans would disagree with that.
I think Liakhovich is a more dangerous opponent for Deontay than Audley because Liakhovich has a decent chin and can take punishment for a while before he gets stopped. He's not someone that's going to get blasted in one round like Audley. If Deontay is able to get Liakhovich out in one then that just shows you the kind of power that he has going for him.
Deontay needs to look good in this fight for his promoters to keep moving forward with his career.