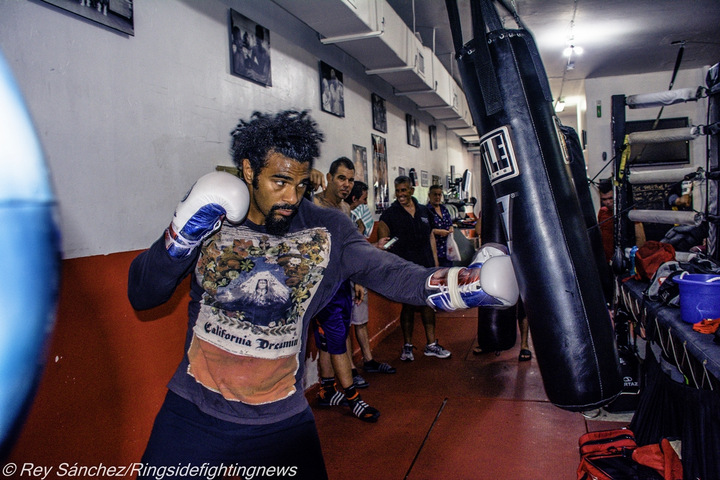 David Haye, former cruiserweight and heavyweight champion, visited the 5th St. GYM in Miami, Fla. this morning. Haye was accompanied by his friend Joe Fournier to do light work on the sandbag.
Rey Sanchez / Ringsidefightingnews spoke briefly with Haye about the events between Chisora ​​and Whyte.
"It was really fun to see how Chisora ​​threw that table over Whyte's head. I do not want to be misunderstood, but the situation at the press conference really got me pumped for the fight this weekend.
I do not know the reasons that pushed Chisora ​​to make that decision, I was surprised …but it was also fun. I do not want to disrespect anyone but I understand that this fight went up many points and we will all have an extra motivation to see it."
Asked about his next fight, Haye said:
"I have a scheduled fight against Tony Bellew in March at the O2 Arena, Greenwich, London England, I have not yet opened my training camp and I only exercise to maintain fitness. I will possibly come to train here in Miami for a while, and then I must travel to London to finish my preparation for the fight against Bellew."
Many people talk about a fight against Shannon Briggs?
Haye: "If the money is right, I have no problem fighting Briggs. First, I must conclude my commitment versus Bellew and right now, my whole focus is on that fight in March 2017."