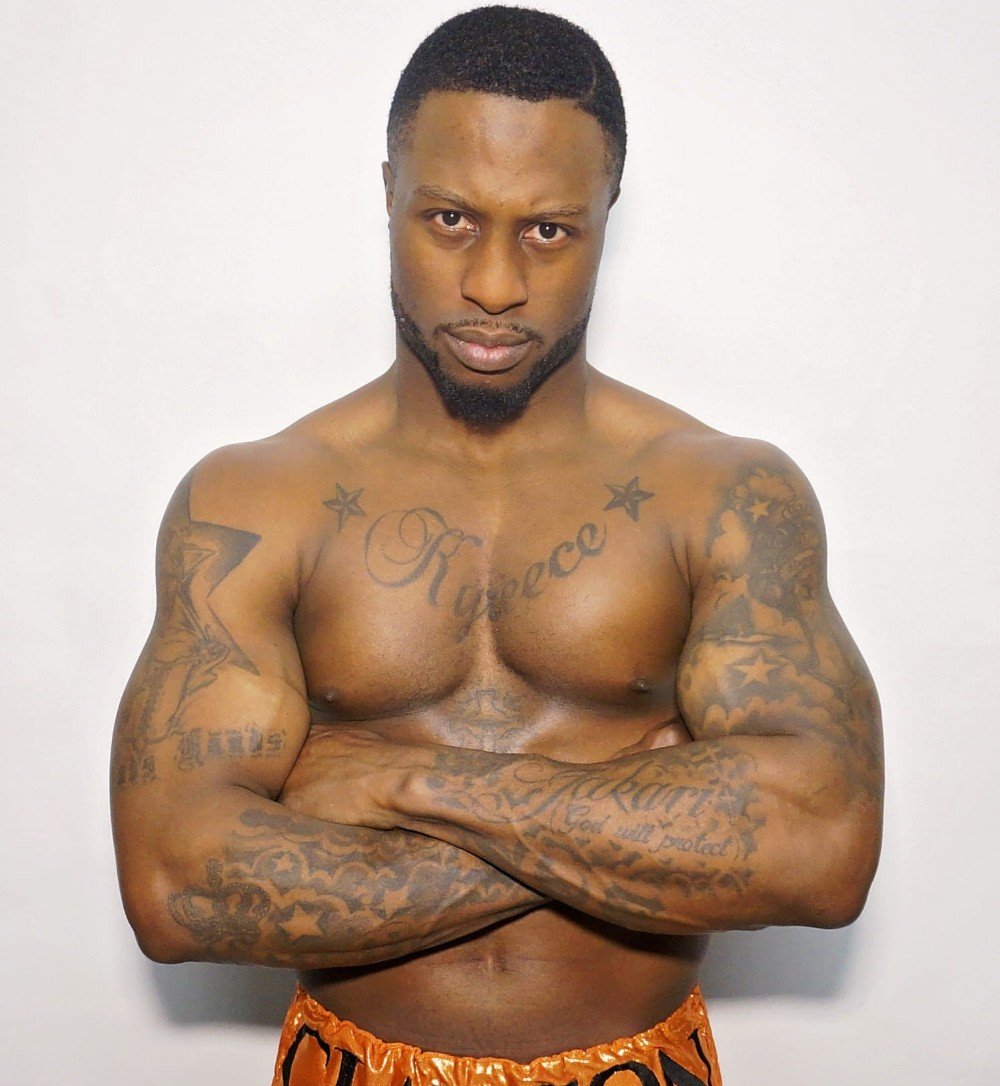 The June 29 night of professional boxing presented by Lee Baxter Promotions at the Scotiabank Convention Centre in Niagara Falls, ON promises to be Canada Day's hottest ticket–and you can get yours now.
Tickets are now on sale for the event, which will be headlined by an outstanding welterweight clash between Custio Clayton and Johan Perez, and start at just $66.
As an added bonus, fans who purchase a ticket will receive access to the exclusive fight afterparty at The Sundowner, Canada's No. 1 Gentleman's Club.
"This will be the biggest Canada Day party in Niagara Falls," said promoter Lee Baxter. "This is a stacked card top to bottom, with some of Canada's very best fighters, including a future superstar in Custio Clayton. The fireworks you want to see on Canada Day weekend will be in the ring."
###
On Canada Day weekend, the real fireworks will be inside the ring at the Scotiabank Convention Centre, as Lee Baxter Promotions presents another night of world class professional boxing on June 29.
After developing a partnership following last year's successful event at the Scotiabank Convention Centre, the two have come together to do it a second time—this time, with an absolutely stacked card, full of top talent from Canada and across the globe.
In the main event, one of Canada's top pound-for-pound fighters, Custio Clayton, will battle former two-time interim world champion Johan Perez, with multiple titles on the line. The winner will be elevated into a top ranking in several sanctioning bodies in the welterweight division.
Clayton made his debut under the Lee Baxter Promotions banner earlier this year, destroying former world champion DeMarcus Corley in Toronto, and looks to keep his momentum at full throttle in 2019.
"Custio is one of the most celebrated fighters in Canada of this generation, when you include his Olympic pedigree, so it's only fitting that he's the one headlining on Canada Day weekend, one of the busiest weekends of the year in Niagara," said Baxter. "Custio is a hero back home in Nova Scotia, but he's known and appreciated everywhere in the country, especially with Niagara's fight fans."
In the co-feature, Samuel Vargas will return to Canadian soil after his thrilling war with Luis Collazo on ESPN, against an opponent to be named shortly. Vargas and Collazo stole the show at Madison Square Garden on St. Patrick's Day—even in the eyes of the Irish faithful there to see Michael Conlan.
Canadian fans have known all about how exciting Vargas can be for years, as he's spilled blood and thrilled crowds across the country throughout his entire career, including his battle against Maximilliano Godoy in the same venue in Niagara just last year.
"Sammy is finally getting recognition from the fight fans across the world for what.we've always known—in the right fights, this guy can be the Gatti or Ward of this generation. Whoever he's in with on June 29, you can expect action," said Baxter.
Opening the night will be Irish superstar Lee Reeves, who is fresh off a one round demolition job of Guillermo Lettieri that rocked the Danforth Music Hall crowd in downtown Toronto. Already at 4-0 in his first full year as a professional, Reeves will get a chance to show his skills in front of a new audience in Niagara Falls.
"As Tyson Fury has said, Lee is the next Irish superstar in boxing, and he will be the next threat in the super lightweight division as well," said Baxter. "At this rate, it won't take long for either of those things to happen. Getting a chance to see Reeves in an atmosphere like this early in his career could be something the fight fans in attendance will remember for a long time."
Finally, Niagara's own future star, Joshuah Lupia, will close out the action in a special attraction bout against an opponent to be named soon. Thus far, none of Lupia's three pro fights have gone the distance, as the prospect has scored knockouts in all three of them. He hasn't been in action since last year at the Scotiabank Convention Centre, and is itching to put on another memorable performance for his home crowd.
The card will be broadcast globally, with doors opening at 6:30 PM ET the first bell at 6:45 PM ET. Main broadcasted bouts will air between 8:00 and 10:00 PM ET.
Tickets will go on sale shortly, and will start at just $70.
###
Lee Baxter Promotions is excited to announce the signing of one of Canada's top boxing stars, welterweight contender Custio Clayton.
Clayton (15-0, 10 knockouts), a 2012 Olympian and six-time national champion, has been knocking on the door of world title contention, fast-tracking through the 147-pound ranks in just over four years as a professional.
The Dartmouth native, who is trained and managed by Eric Belanger, will now have a chance to showcase his skills in the burgeoning boxing hotbed of Toronto, the home base of Lee Baxter Promotions.
"I'm just really excited to get back in the ring. Especially in Toronto, where I can show a new market what I'm all about," said Clayton, who has relocated to Ottawa, Ontario.
The addition of Clayton bolsters a growing list of potential world title contenders on Baxter's roster, including Samuel Vargas, Stanyslav Skorokhod, Dusty Harrison and Patrice Volny.
"I'm extremely excited to have Custio on our team. He is the best pure boxing talent in all of Canada, and even though he's only 15 fights into his pro career, he's not a fighter who needs coddling or more seasoning," said Baxter. "We believe he is a fight or two away from a big fight, a world title fight, and we firmly believe he can bring a title home to Canada."
Clayton was last seen in 2018, when he turned in a comprehensive shutout performance against the unbeaten Stephen Danyo.
"I never stopped training. We have a fresh team and we're all really hungry to work together. I feel Lee is a hungry promoter with a lot of momentum and upswing, and I'm very happy to be joining his team," said Clayton.
The 31-year old will make his debut under the Lee Baxter Promotions banner on March 29 at the Mattamy Athletic Centre, on the very same plot of land that legends such as Muhammad Ali, Jose Napoles and George Chuvalo have fought. Clayton's opponent will be named shortly.
"Custio has the potential to become a legend in Canadian boxing circles, and the first of the final steps towards immortality will happen on March 29," said Baxter. "He has the look and the charisma to resonate with the community the way the Raptors have, and become Toronto's first boxing superstar. If everything goes to plan, the city will have a new major sports franchise: The Blue Jays, the Raptors, the Maple Leafs, Toronto FC, and Custio Clayton."