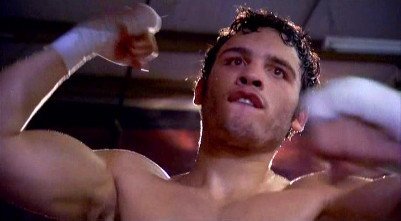 12 Rounds – World Middleweight Championship
JULIO CÉSAR CHÁVEZ JR. vs. SERGIO MARTÍNEZ
WBC Middleweight Champion Two-Division World Champion
Culiacán, Sinaloa, México Quilmes, Buenos Aires, Argentina
46-0-1, 32 KOs 49-2-2, 28 KOs
12 Rounds – World Junior Lightweight Championship
ROCKY MARTINEZ vs. MIGUEL BELTRAN, JR.
Former WBO Jr. Lightweight Champion WBO No. 8 Ranked Jr. Lightweight
Vega Baja, Puerto Rico Los Mochis, Sinaloa, México
25-1-1, 16 KOs 27-1, 17 KOs
10 Rounds – Middleweights
MATTHEW MACKLIN vs. JOACHIM ALCINE
WBC No. 7 Ranked Middleweight WBC & WBA No. 9 Ranked Middleweight
Birmingham, England Montréal, Québec, Canada via Haiti
28-4, 19 KOs 33-2-1, 19 KOs
10 Rounds – Super Bantamweights
ROBERTO MARROQUIN vs. ALEJANDRO LOPEZ
Dallas, Texas Tijuana, México
22-1, 15 KOs 23-2, 7 KOs
[Taped highlights will be shown at a minimum
4 Rounds – Light Heavyweights]
MIKE LEE vs. PAUL HARNESS
Chicago, Illinois Kansas City, Missouri
10-0, 6 KOs 4-3-1, 3 KOs
WHEN: Saturday, September 15, 2012
WHERE: Thomas & Mack Center, Campus of University of Nevada, Las Vegas
TICKETS T & M: Remaining tickets, priced at $75 and $50, can be purchased at the Thomas & Mack Center box office and Town Square Las Vegas Concierge. Tickets can also be purchased online at www.unlvtickets.com. To charge by telephone, call (702) 739-FANS.
CLOSED CIRCUIT: Closed circuit tickets, priced at $70 (reserved in Encore Theater) and $50 (GA in Lafite Ballroom) can be purchased by calling (702) 770-7118, on-line at wynnlasvegas.com, or at the Wynn Las Vegas box office.
TELEVISION: Chávez Jr. vs. Martínez World Middleweight Championship event will be produced and distributed live by HBO Pay-Per-View® beginning at 9:00 p.m. ET / 6:00 p.m. PT.
PROMOTER: Promoted by Top Rank®, Zanfer Promotions and DiBella Entertainment in association with Wynn Las Vegas, AT&T and Tecate.