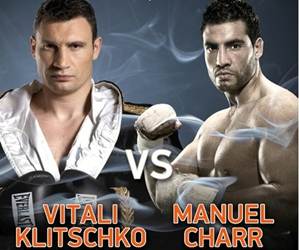 By BoxingBet.pl – Reputable Russian trainer Valery Bielov, who was hired by Manuel Charr (21-0, 11 KO) before the upcoming with Vitali Klitschko (44-2, 40 KO) believes that the Lebanon-born fighter is mentally strong and has a real chance to beat the 41-years old Ukrainian. The Russian specialist, who worked with Alexander Povetkin in the past, expects that the fight between Charr and the Ukrainian champion will go to the distance.
– The most important thing for a fighter is to overcome fear. That's why I focused on that. I wanted Manuel to be aggressive and even arrogant. There is only one goal – to win the fight. We will try to realize our plan. It's too early to talk about a knockout, but we'll have to look for a way to win. We are prepared for a long battle. I think this fight will last full 12 rounds – Belov predicts.
The fight between the two will go down on Saturday at the Olimpiyskiy Arena in Moscow, Russia.