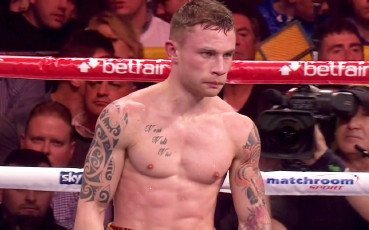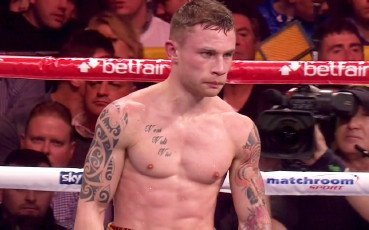 The Channel of Champions BoxNation catches up with IBF Intercontinental Super-Bantamweight Champion Carl Frampton ahead of his title clash against Argentina's Fabian Orozco at Wembley Arena on Saturday 20th July.
BoxNation's Alex Steedman meets the exciting Belfastman at McGuigan's gym in Battersea alongside his trainer Shane McGuigan and Manager Barry McGuigan.
BoxNation goes behind the scenes to get to know more about 'The Jackal' and get a glimpse of his early life in Tigers Bay at the end of the troubles, his family and how he got into boxing.
In the second half of the show BoxNation gets up close and personal with Shane and Barry McGuigan to get an insight into Frampton's new training process in London and what the future holds for the European title holder.
Frampton features alongside stars Dereck Chisora, Billy Joe-Saunders and Paul Butler on a huge night of boxing at Wembley Arena on Saturday 20th July and live on BoxNation.
Frampton is fast approaching a world title shot and must beat the tough Orozoco to remain on track for a potential shot later this year.
BoxNation Meets Carl Frampton will be broadcast on BoxNation tonight at 7.30pm.
Watch Carl Frampton vs Fabian Orozco LIVE and exclusive on BoxNation (Sky Ch. 437/Virgin Ch. 546) from 7pm on Saturday 20th July. To subscribe visit www.boxnation.com