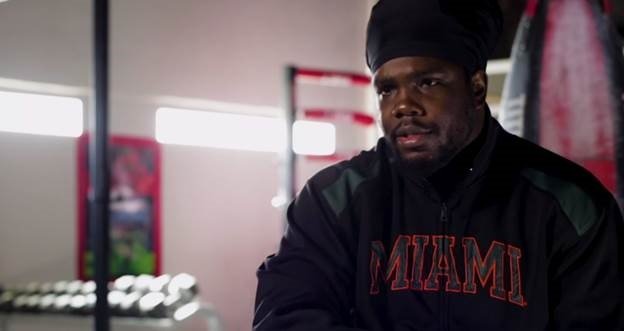 WHAT: SHOWTIME Sports today released an advanced look at a video feature of former heavyweight world champion Bermane Stiverne as he prepares to take on reigning champion Deontay Wilder in an attempt to recapture his WBC Heavyweight title.
(Photo Credit: SHOWTIME)
The Heavyweight Championship rematch headlines the November 4 SHOWTIME CHAMPIONSHIP BOXING, a Premier Boxing Champions event LIVE on SHOWTIME (9 p.m. ET/6 p.m. PT) from Barclays Center, the home of BROOKLYN BOXING™.
The feature will air in its entirety on Saturday's SHOWTIME CHAMPIONSHIP BOXING telecast.
"This is the fight that everyday runs through my mind and it bothers me," said Stiverne. "I don't think I lost the fight because he was better than me. I lost the fight because of health problems."
Looking ahead to Saturday night's world title rematch, Stiverne explained how there is no love lost between the two heavyweights. "The matter between he and I is very personal," Stiverne admitted. "He took my title away from me. This is something I need back, but it's so much more than that. I'll make him feel my pain."