Share the post "Baysangurov – Andrade referee and judges for July 6 fight in Kyiv"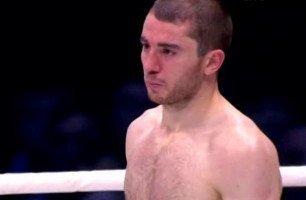 World Boxing Organization (WBO), by president Francisco «Paco» Valcarcel, announced today the fereree and judges who will work July 6 in the world title fight between WBO light middleweight champion Zaurbek Baysangurov (Russia, 28-1, 20 KOs) and undefeated official challenger Demetrius Andrade (USA, 19-0, 13 KOs) to be held at the Sport Palace in Kyiv, Ukraine in a K2 Promotions presentation.
For this fight the referee will be well-known Luis Pabon from Puerto-Rico. While, the judges for the Baysangurov – Andrade bout will be Ingo Barrabas (Germany), Thomas Miller (USA) and Hernando Steidel (Puerto-Rico). Supervisor will be Igor Mazurov from Russia who is the member of WBO executive committee and the president of Federation of professional boxing of Russia.