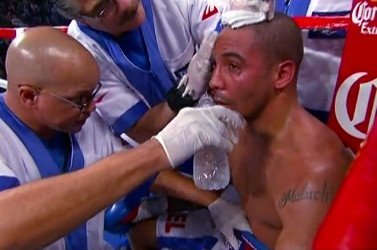 Andre Ward is one of the most dominant champions of today, as well as a true ambassador of the sport of boxing and an example to the youth of the world.
Very unfortunately, he has sustained injuries that have left him out of the ring for long periods of time. First, Andre sustained a broken hand after conquering the World Boxing Council (WBC) championship versus Carl Froch in December, 2011, which kept him out of the ring until September, 2012, when he defeated WBC light heavyweight champion Chad Dawson.
Andre was set to fight Kelly Pavlik when he suffered yet another injury which required surgery and has kept him out of the ring for eight months, and it is yet uncertain as to when he will resume his boxing career.
The WBC Board of Governors is honored to announce that by a unanimous voting, Andre has been designated Champion Emeritus, joining a very limited number of champions who have received such recognition which grants them special privileges to be able to resolve their own personal matters while not losing their standing as WBC Champion of the World.
Once Andre is ready to return, the WBC will order an immediate bout between him and whoever is the reigning champion, with a purse split of 60-40 in favor of Andre.
Other Emeritus Champions who have successfully used their designation are Vitali Klitschko, Konstantin Tszyu, Erik Morales, Bernard Hopkins and Floyd Mayweather Jr.