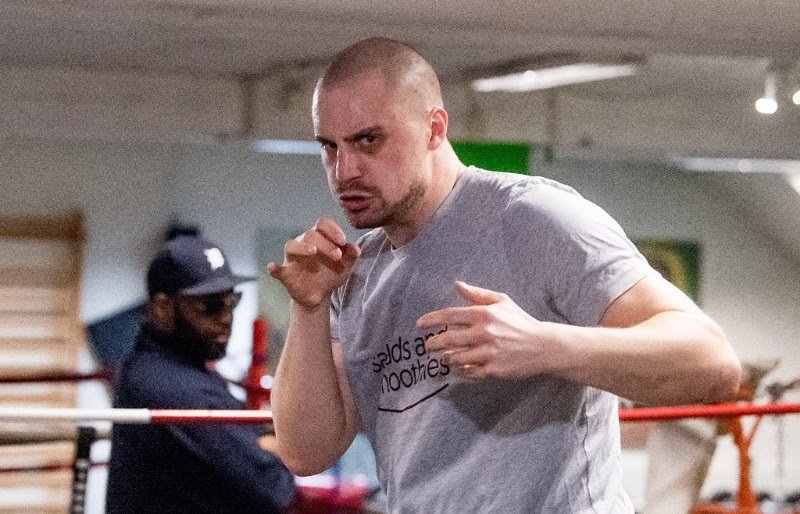 Adrian 'Gäddan' Granat (15-1, 14 KOs) says he is in the shape of his life as he prepares for his hotly anticipated European Union Heavyweight title showdown with domestic rival Otto Wallin (19-0, 13 KOs) on April 21 at the Gärdehov in Sundsvall, Sweden.

The 26 year-old from Malmo has recently linked up with renowned American trainer Johnathan Banks, and spent a month working with the former Klitschko-coach at the famous Kronk Gym in Detroit, before relocating his training camp to Hamburg.

"I'm not going to tell you exactly what we've been working on, but I will say that the past 10 weeks training with Johnathan could not have gone any better. I've never felt as good as I do now, I feel like the man!" Having spent much of the build up exchanging insults with Wallin, Granat reveals he has spent little time thinking of his heavyweight rival while away in training camp. "I've been focusing on myself, not on Otto, and I'm sure he's been doing the same," he says. "That might change during fight week. It's hard to say what happens when we come face-to-face, but all I know now is I feel good, and I'll be ready for whatever he brings!" Otto Wallin and Adrian Granat meet in a Swedish super fight for the European Union Heavyweight title on the same night Mikaela Laurén challenges Verena Kaiser for the IBO Female World Super Welterweight strap at the Gärdehov in Sundsvall. Both fights will be shown live on Viaplay PPV. For more information, please visit: https://viaplay.se/ppv Tickets are available online via www.ticketmaster.se or by calling 077-170 70 70.