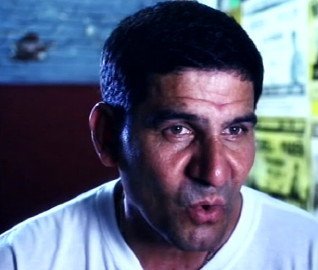 By Rob Smith: Angel Garcia, the father and trainer for WBA/WBC light welterweight champion Danny Garcia (24-0, 15 KO's), believes that Danny can take out the aging 36-year-old former four division world champion Erik Morales (52-8, 36 KO's) when they fight on October 20th at the Barclays Center, in Brooklyn, New York.
Angel said to RingTV "Danny needs to go out there and to to the body and start hitting him hard. He needs to go downstairs early and then, by the 5th, Erik Morales should be down on his knees."
I'm not sure that the 24-year-old Garcia has enough power or the offensive skills to stop Morales. It's not that Morales is someone that is unstoppable because we've seen him get taken out by Manny Pacquiao on a couple of occasions in the past. However, Garcia doesn't put his punches together the same way Pacquiao does, and he doesn't really go after his opponents in a sustained enough manner to take them out.
The only time Garcia seems to go after an opponent is when he's got one of them hurt, like he did in his last fight against Amir Khan last July. Garcia did an excellent job of finishing off Khan after knocking him down late in the 3rd round from a left hook to the neck. Khan made it easy for Garcia by trying to slug with him early in the 4th, resulting in Garcia chopping him down.