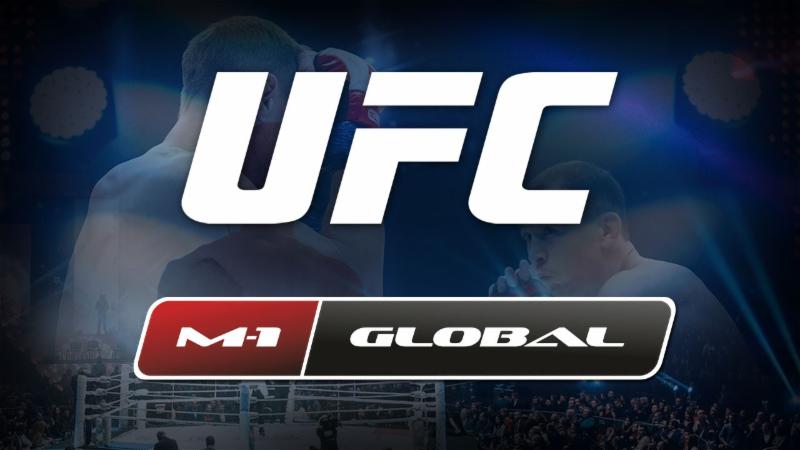 The Russian-Chinese investment fund, Mubadala Investment Company, and Ultimate Fighting Championship (UFC) have jointly announced the foundation of UFC Russia. The new company will promote MMA and organize new shows in Russia and the Commonwealth of Independent States (CIS). M-1 Global is going to be a partner, responsible for scouting and signing Russian athletes to prepare them to fight in the UFC. M-1 Challenge champions will have a unique opportunity to sign contracts with the UFC.
"We are looking forward to further cooperation with the UFC and the Russian-Chinese investment fund working on developing young Russian talents," M-1 Global president Vadim Finkelchtein said. "This partnership will benefit our sport very much. MMA is a very popular sport and cooperation of the UFC, investment fund and M-1 Global can take MMA in Russia to a new level. Competition in M-1 Global is going to be even tougher and that means we are going to see even more excellent and spectacular fights!"
ABOUT M-1 GLOBAL: Founded in 1997, M-1 Global has established itself in Mixed Martial Arts (MMA) as the premier entity for discovering and developing the world's next-generation of superstar fighters. With its office in St Petersburg, Russia, the M-1 brand has staged more than 200 events worldwide, including M-1 Selection, M-1 Challenge, M-1 Global and M-1 Global HWGP events, in addition to co-promoting Strikeforce events and M-1 Global on the U.S. network, Showtie. Captivating live, television and broadband audiences with its superior production values and match-ups, M-1 Global events have featured some of the sport's top names, including legendary heavyweight Fedor Emelianenko, Andrei Arlovski, Gegard Mousasi, Alistair Overeem, Keith Jardine, Ben Rothwell, Melvin Manhoef, Sergei Kharitonov, Aleksander Emelianenko, Roman Zentsov, Yushin Okami, Mike Pyle, Denis Kang, Martin Kampmann, Amar Suloev, Chalid Arrab and Stephan Struve. 2017 was another sensational year of world-class competition, featuring a full calendar of Challenge events, fueled by a talent-rich contention system ranking M-1 Global Champions among the greatest fighters in the sport.
ABOUT M1GLOBAL.TV: Enjoy MMA action now in high definition brought to you by M1Global.tv, offering only the best fights from M-1 Global and other MMA organizations. M-1Global.tv is a great platform developed specifically to bring together the most exhaustive fight video database. It also provides an easy and intuitive interface, helping everyone to start using the platform in no time while avoiding any spoilers. Besides watching the past fights on demand at any time convenient to the customer, viewers may enjoy the action LIVE, all available to M-1Global.tv users through a low-priced month to month digital subscription. Your world of action. Anytime!
INFORMATION:
www.M1Global.tv
www.mixfight.ru
www.wmmaa.org
Twitter & Instagram: