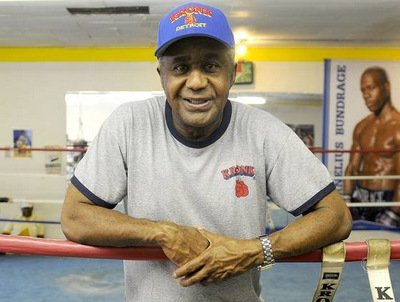 (July 7, 1944 to October 25, 2012)
Written by Damian McCann
Legendary boxing icon, Emanuel Steward passed away peacefully with his loving family present last Thursday at the age of 68.
During his lifetime he amassed a vast wealth of experience and knowledge of the sweet science. He had many roles in the sport as a commentator, manager and promoter, but it will be as a trainer that he will be most remembered in the history of boxing.
As an amateur star he compiled a distinguished record of 97 fights with only 3 losses including winning the 1963 National Golden Gloves Bantamweight Championship in Chicago. He was inducted into both the World Boxing Hall of Fame in Los Angeles and the International Hall of Fame in New York in 1996 in recognition of his achievements and contribution to boxing.
But he also leaves a legacy as one of the most respected and loved people in the sport; boxing fans around the world loved him and he loved them. No matter how busy or gruelling a schedule he had he always had time for a handshake, a photograph and a conversation.