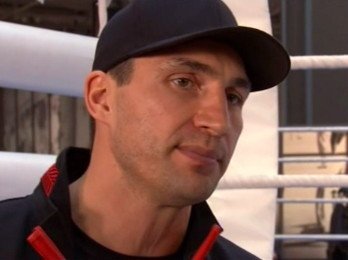 When it comes to making money, it seems like there is simply no parallel to Floyd Mayweather Jr. Whether it's a guaranteed paycheck, record PPV numbers, or his ability to run Mayweather Promotions, Floyd is a genius when it comes to raking up dozens of millions of dollars thanks to his self promotion and boxing talent.
There have been countless debates about who else compares to Mayweather Jr. in that department. Some have suggested that Manny Pacquiao is a good rival when it comes to cashing in, but after looking at the numbers, this is simply not true. If not Pacquaio, than who?
According to James Ali Bashir, Wladimir Klitschko's co-trainer, Wladimir and Floyd are very similar in their approach to the financial process of their fights.
When asked why is it that Wladimir only fights in Germany and not take his business elsewhere, Bashir stated the following: "You can't blame anyone for doing business where it's more profitable. Why does Mayweather Jr. only fight in Las Vegas? Only because of the financial benefit. It makes sense from the business standpoint. And why not?"
Fighting in Germany most definitely brings in bigger profits, especially if one can fill a colossal arena and charge in Euros. Both of those are accomplished every time Wladimir Klitschko crosses the ropes in Germany. As far as Mayweather Jr. goes, there is certainly more money in taking the fight to a bigger venue, like the Cowboys stadium for example. On the other hand, ticket sales are not the biggest chunk of the money pie, instead it is the PPV sales that bring in the most capital.
Bashir then talked about the lack of high ranking competition, and how Mayweather Jr. is on the receiving end of this issue: "For instance, when it comes to facing best competition, is it clear that Mayweather Jr. is a great boxer, but he never fought with Miguel Cotto when Cotto was at his peak, never fought Shane Mosley at his best, top shape Oscar De La Hoya. He never faced Antonio Margarito at his top, and never even fought Manny Pacquiao. I think that before judging someone, one needs a reason, because you can always find blame for anything."
The fact that the heavyweight division is lacking, is evident. It's difficult to blame Wladimir for that. But when it comes to Mayweather Jr., there have been opportunities, aside from Pacquiao, to make crowd pleasing fights, which Floyd simply never acted on. Not to say that he always takes undeserving competition, but sometimes his decisions do not reflect the obvious. In Klitschko's case, there simply aren't that many options.
More @ https://www.facebook.com/VitaliFightPress