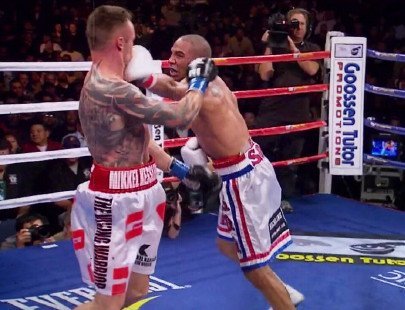 It is said that the Vikings were valiant warriors who utilized axes, swords, spears, and knives while raiding land. The Viking warrior from Denmark, Mikkel Kessler wasn't any less valiant in his career than the Vikings of the past, though his weaponry did differ. His arsenal, which included jabs, hooks, uppercuts, and straights got the job done, all but three times. One of these three occasions was to an undefeated legend named Joe Calzaghe, another was an avenged loss by Carl Froch, who one could make the argument for Kessler, as being past his best days.
Now the third opponent is the one that may help define Kessler's career, one that is difficult to do so? So just how great was Mikkel Kessler? A fight against a prime Kelly Pavlik, coming off wins of Jermain Taylor, would have definitely added a plot point to his narrative, or even a fight against then young Andre Dirrell. As of now, Kessler is stuck somewhere in between good and great, as he is better known for his failure to colonize British land and American soil, than what he had accomplished with his fist.
So what becomes of him? Well, once Kessler fans decide to accept his defeat to Andre Ward as not some American treachery, but as a masterful performance by the Son of God himself, then all things will become clear. With Calzaghe and Froch's boxing tenure already defined, Ward's greatness is still building. The further Ward goes in his career, the stronger the vessel that will help The Viking Warrior enter the festive and glorious realm of Valhalla.
Celebrate the career of The Viking Warrior, by burying the hatchet, and embrace S.O.G's greatness.
For the love, hate, or debate, follow me
twitter : JamesAthewriter
Facebook/JamesArawole
Google+: James Arawole