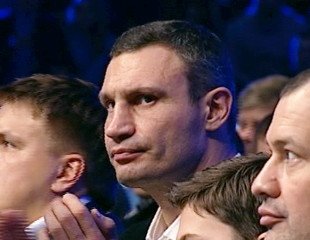 It took a more than a year for Vitali Klitschko to announce his retirement. It all started with rumors, he then swiftly aligned himself with Ukrainian government, and in a matter of a couple of months, he was neck deep in politics.
Now, as Ukraine is going through an awfully turbulent, chaotic time, Vitali once again made it clear that boxing is his past, while trying to be a policies leader is his present and future.
"I will not return to the sport. Even though it is, and always will be in my heart. Truthfully, lately I have not had any time to train. As soon as such opportunity presents itself, at 7am I work out in the fitness club, and by 9am I am at the office," said Vitali.
It was an interesting period of time, to have two giant Ukrainian brothers wreck havoc on the heavyweight division in boxing. The older one would execute revenge on behalf of the younger one, while the younger one kept growing and becoming more chiseled as a world champion via Emanuel Steward's unparalleled coaching.
The boxing world wishes Vitali good health and success in his future endeavors.
More @ http://cgboxing.blogspot.com/
https://www.facebook.com/VitaliFightPress