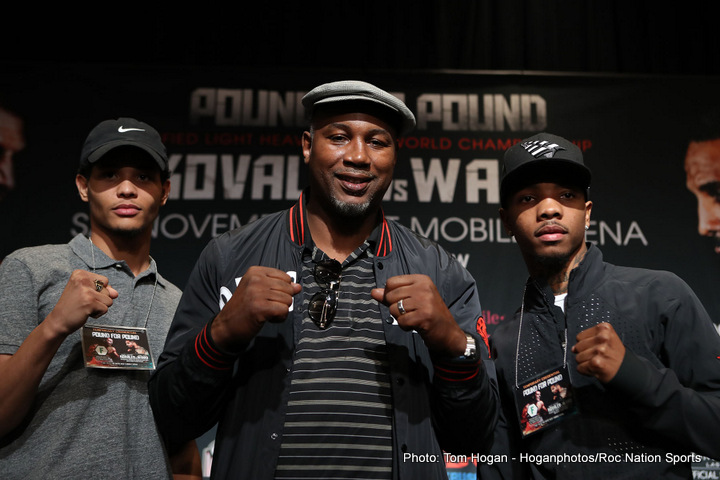 Twenty long years ago ago (March 28 1998), WBC heavyweight king Lennox Lewis met lineal ruler Shannon Briggs in Atlantic City, New Jersey, and a memorable and exciting slugfest broke out – to the extent that, for a few rounds, it looked as though heavy favourite Lewis might suffer an upset loss. "A walk in the park," Briggs said in response to being asked what the fight would be like for him. Instead, both punchers had to dig deep to avoid being mugged.
The two men with a big punch and a big personality, Briggs especially when it comes to the latter, slugged it out for five thrilling rounds.
Briggs, who was coming off a highly contentious decision win over living legend George Foreman – the 12 round majority verdict seeing Briggs become the lineal champ – had his moments early on, both rocking and shocking a slightly overweight Lewis; at one point appearing to score a knockdown as the ropes and the ropes alone kept Lewis upright.
But Lennox showed his experience and took over in the third-round, catching the Brooklyn warrior with the wild hair style with shots that opened a cut inside Briggs' mouth. Briggs remained dangerous as well as courageous, but Lewis decked him heavily in the fourth, and then twice more in the fifth round, finally getting the TKO win.
A poor man's Foreman-Lyle, the March 1998 rumble actually looks a whole lot better today, and how much fun would it be if the '98 version of the still-active (of sorts) Briggs was on the scene – a Wilder Vs. Briggs fight, anyone!
As for Lewis, it really is quite amazing to think Lewis' critics, of which there were many, referred to the British/Canadian king as a boring or dull, safety-first fighter. Look at Lewis' classic fights/performances against the likes of Briggs, Andrew Golota, Mike Tyson, Ray Mercer and Vitali Klitschko and it's clear: Lewis was in no way a boring heavyweight.
Lewis is of course long retired, his place in history as secure as can be. Briggs, at the advanced age of 46, is still chasing history. It's even possible that "The Cannon" winds up getting one more big fight/payday before he finally walks away. Tyson Fury is set to return soon, and Briggs has done his utmost to talk his way into a date with the former lineal king.