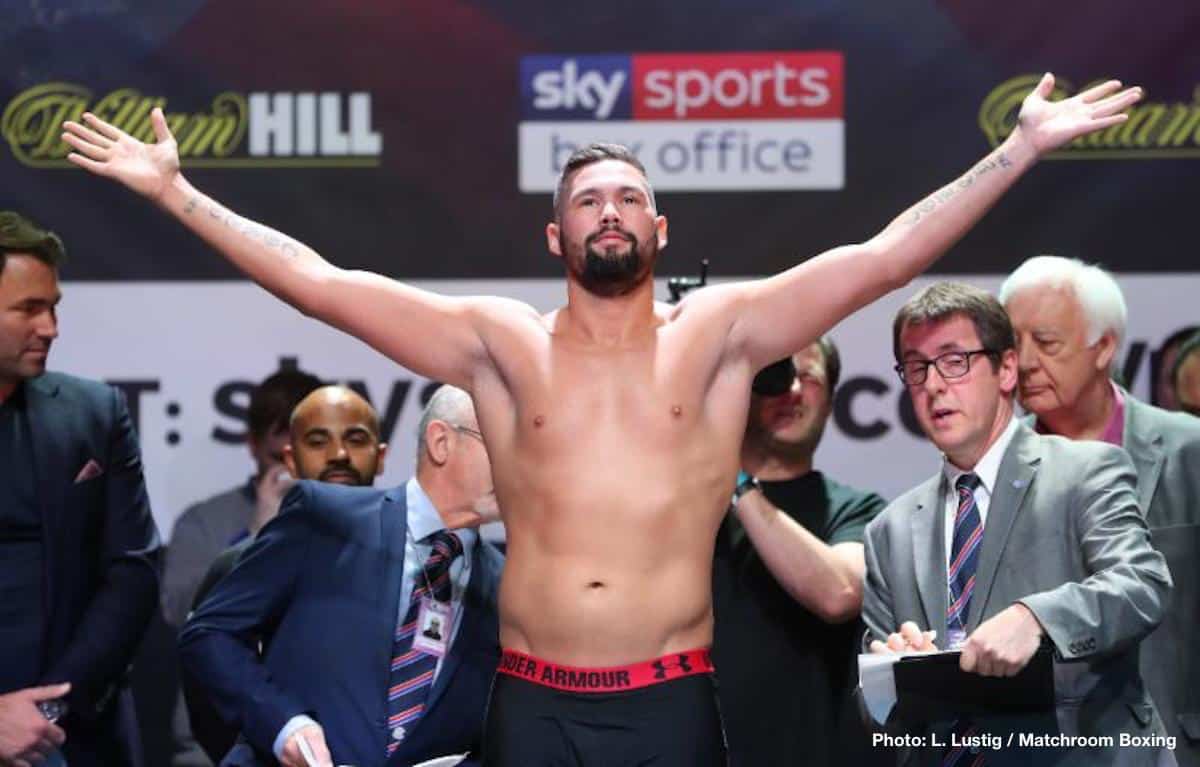 It seems Tony Bellew has set his mind and his heart on landing what would be a most interesting and intriguing fight with former pound-for-pound king Andre Ward. Though Bellew also has one eye on possible retirement, he has said that "something big" to stop him from walking away.
And a fight with Ward will do it for the former WBC cruiserweight champ. And Bellew, coming off that repeat stoppage win over David Haye up at heavyweight, says the Ward fight is "serious" and how both he and Ward "want it."
"Oh, it's very serious, he wants it and I want it," Bellew today told Sky Sports. "I'd love the fight, he [Ward] is pound-for-pound material. Ward wants to fight at cruiserweight/heavyweight so we will see. I don't think he's ever been properly retired. He has stayed in the gym and he's come out in public and said he's been sparring once a week. Boxing is a hard game to come away from, speaking from experience. I still believe I am the best cruiserweight in the world. I left the division the best fighter in there, but I know some people will disagree with that. A lot of things will have to be worked out for this fight on the business side, it has to make sense and work for both of us. Someone will have to come up with figures first."
I don't know about you, but I'd very much like to see this fight. How long can Bellew keep his incredible run of success going? How many more times can Bellew prove the doubters wrong and upset the odds? Can Bellew do as he says and "beat him two ways, by outboxing him or chinning him?"
Here's a question: if Bellew did defeat Ward, does he get a guaranteed place in The Hall of Fame!?
Bellew is clearly pumped at the idea of facing Ward, but is Ward as hyped up and as motivated to "go to war" with Bellew? "Bomber" insists he has "no doubt" he can beat Ward. Of course, plenty other fighters felt the same, only to be mastered by the boxing genius who has not lost a fight since the age of 12.