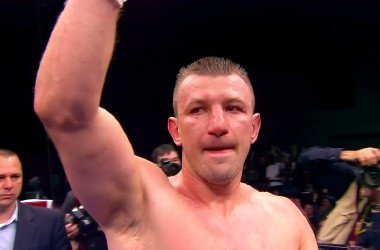 In his last fight on November 8 in Krakow, Poland, Tomasz Adamek (49-4-0) suffered a 10 round UD loss to a much younger Artur Szpilka (16-1-0).
At 38 years of age, after endless rounds of tremendous memorable boxing, Adamek has declared retirement.
"I would like to thank all the fans for their support. I have arrived to the end of the road, when it's necessary to say goodbye. Of course I could have continued fighting, wait for a big payday, but to be honest I am not interested in that anymore. I will do something else. In the fight against Szpilk there was very little of the real Adamek. My body is tired of many years of endless effort.
"I don't regret a thing. It was awesome," stated Adamek.
Steve Cunningham, Jonathan Banks, Andrew Golota, Jason Estrada, Chris Arreola, Michael Grant, and Eddie Chambers were some of Adamek's notable fights and victories.
Alongside Andrew Golota, Tomasz Adamek was the fighting pride of Poland, with an army of loyal dedicated fans. After years of commitment to boxing, enthusiastic style, and respect to the sport, we wish Adamek a happy and healthy retirement.
More @ https://www.facebook.com/VitaliFightPress