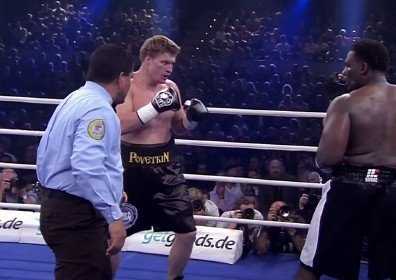 In September of 2012, Manuel Charr (26-1-0) suffered his first career loss to Vitali Klitschko via a fourth round TKO. Since then, Charr added five victories to his resume, but has not forgotten his loss. Ever since his loss, Manuel always mentioned his goal of facing Vitali in a rematch, but alas this is no longer a plausible plan, as Vitali Klitschko has retired from boxing and submerged himself in Ukrainian politics. Still, his brother Wladimir is holding the throne, and Charr has been bringing his name up every chance he gets.
For Povetkin (26-1-0), October of 2013 was also a first career loss to a Klitschko. While his loss did not result from a knockout, it was still a dominating performance by Povetkin's opponent Wladimir Klitschko, leaving the Russian champion with respect as well as hunger for revenge. He has vowed to climb back to the top and force a rematch against Wladimir, promising a victory this time around.
It appears as though before continuing their quest to conquer a Klitschko, Charr and Povetkin must face each other first. Their fight is slated to take place in Moscow on May 30th.
"The bout between Alexander Povetkin and Manuel Charr will take place on May 30th in Moscow. The contract has been signed," stated Russian press RSport. It has also been posted on BoxRec.com as well.
More @ https://www.facebook.com/VitaliFightPress