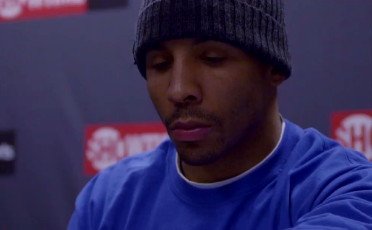 I was deeply saddened to learn the news of Dan Goossen's passing early this morning. My thoughts and prayers have been with Dan and his family since I received the news of his illness last week. While Dan and I recently had our professional struggles, he was a great man, father and husband. He will be greatly missed by the boxing community. I will continue to keep the Goossen family in my prayers.
ESPN Statement on the Passing of Boxing Promoter Dan Goossen
Longtime boxing promoter Dan Goossen, of Goossen Promotions, who passed away Monday, promoted six events televised on ESPN networks in 2014 and has been a longtime promoter for ESPN's boxing coverage. Most notably, Goossen promoted the WBC World Heavyweight Championship between Bermane Stiverne and Chris Arreola on ESPN in May.
Brian Kweder, ESPN senior director of programming and acquisitions, on Goossen's passing:
"Dan Goossen was an absolute titan in the boxing industry and a great friend to ESPN. He was the mastermind behind bringing the WBC World Heavyweight Championship bout between Bermane Stiverne and Chris Arreola to the masses via ESPN back in May. He will be sorely missed."