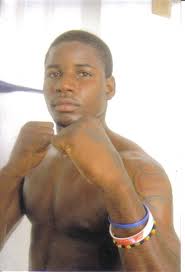 By Prince Dornu-Leiku – According to an expectant Onesmo Ngowi, the IBF President for Africa, the two Ghanaian pugilists ambling for the IBF Africa, Middle east & Persian Gulf Welterweight crown should be prepared to eat humble pie should they fail to live up to spectators' expectations on March 8.
The duo, Frederick Lawson (19-0, 18 KOs) and Isaac Sowah (13-5, 9 KOs) are featured to meet for Africa's highest Welterweight crown next weekend at the Accra Sports Stadium.
This will be one of the undercards of former world champion, Joseph King Kong Agbeko's return clash against Colombian Luis Mendelez for the IBO Bantamweight belt under the maiden promotion of Agbeko's newly formed Fresh King Entertainment, a boxing promotion and management company based in the capital of Ghana.
At stake for these two boxers, Lawson nicknamed Okumka and Sowah alias The Hammer who both boast spectacular rise and much promise in local boxing ratings is the vacant IBF AMEPG Welterweight title.
The two camps have been rivals for some time now and as the clock ticks towards March 8th, Ghanaians will live up to see one of the great entertainments in boxing.