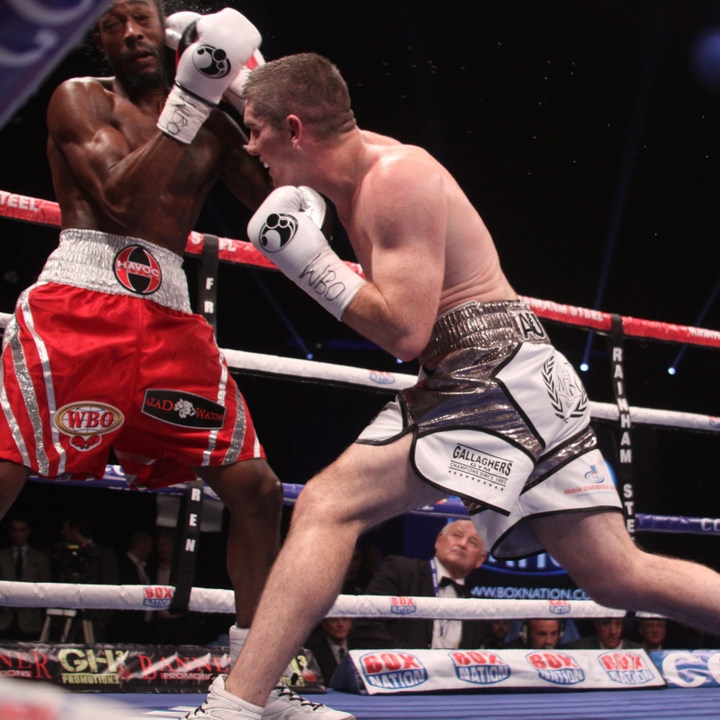 WBO 154 lb champion, Liam Smith (21-0-1, 11ko), has been granted something of an early Christmas present by promoter, Frank Warren, when he faces off against Manchester-based, WBO #8 Jimmy Kelly (16-0, 7ko) on Dec. 19.
The 23 year old Kelly, ranked #86 in the world by Boxrec's computerized ranking system, has yet to box a 12 rounder in his fledgling professional career, and will enter the fight with Smith a monumental underdog, having last boxed beneath the champion in October, on the same bill Smith claimed the vacant title by stopping American, John Thompson.
On that occasion, Kelly outpointed Argentine journeyman, Martin Fidel Rios (16-6-3) over 10 rounds, and is 'on-paper' clearly in way over his head by taking a fight that most will see as having come far too soon for him.
"I just know that this is my time and I'm ready for my opportunity to become world champion," Kelly said. "Boxing is about opportunities – either you take them when they're presented or you lose them and somebody else will take it.
"I'm not going to be someone who dwells on a missed opportunity and I'm going out there to smash up Liam Smith and take his world title," he added.
Smith, who rather accurately referred to Kelly as nowhere near his level of class said,
"I've won the world title at a perfect time, I'm entering the prime of my career so there is much much more to come from and I'm not going to let an upstart like Kelly anywhere near taking my title.
"This belt is leaving with me back to it's home in Liverpool."
In response to twitter users angered by what they perceived as an out-and-out mismatch, promoter Warren, wrote.
"[Kelly is] the highest ranked available contender with the WBO. Liverpool v Manchester, a north-west derby, 21-0 v 16-0, the fight makes the most sense."
Twitter @undilutedpoison