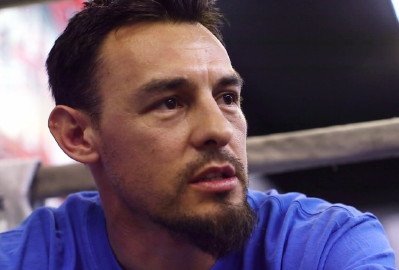 GILROY CA, March 21, 2014 – Multiple world champion, Robert "The Ghost" Guerrero (31-2-1, 18 KOs), who's co-manager by Bob Santos and Luis Decubas Jr., has signed an agreement with world renowned adviser, Al Haymon.
After a long layoff, Guerrero is eager to get back in the ring and start another run toward a world title. With the addition of Haymon, sky is the limit for Guerrero, who will most likely be returning to the ring in the very near future.
"Signing with Al Haymon was a team decision and together we feel with no doubts that this was the best move for my career," said Guerrero. "Team Guerrero and Team Al Haymon are united as one and together we are going straight to the top.
Al has proven to be the most successful adviser in boxing, getting his fighters the biggest fights, and I'm thrilled to be working with him and his team. I'm hungry and I'm ready to get back in the ring. My goals are still the same and that's to be the best fighter I can be and give the fans great performances."
"I want to thank Bob Santos and Luis Decubas Jr. for bringing Al Haymon on board. I also want to thank Al Haymon for bringing me on his team and supporting me on my future endeavors. I'm looking forward to being in big fights moving forward and 2014 is going to be a great year for me. I can't wait to get back in the ring for all my fans."