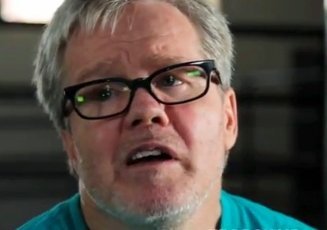 Manny Pacquiao's trainer Freddie Roach is feeling pretty good about the negotiations that are taking place between Pacquiao and Floyd Mayweather Jr. However, Roach notes that there's still a long ways to go before the fight gets made. Roach doesn't know what's going on specifically with the negotiations but he's hearing positive stuff.
According to the LA Times, the blood testing and venue have both been agreed on. The thing that still remains incomplete is the purse split. 60-40 is one number that's been mentioned.
If that's not a good enough number for Pacquiao, then we could possibly see the fight not taking place because Mayweather likely won't agree to give Pacquiao a 55-45 split because that's obviously close to being a 50-50 purse split, and Pacquiao's management would have a tough time justifying that they deserve a split like that.
"Mayweather right now it's looking pretty good but it's still up in the air," Roach said to ThaBoxingVoice.com. "I think it maybe has a long way to get through all the negotiations. I do hear there has been some communication so that's a good sign. I think Manny fights his next fight at 140 unless we fight Mayweather. We fight Mayweather at 147 because that's where the money is and that's where the big fight is just like the Oscar fight. We'll take that and put the weight on."
Roach is acting like Pacquiao has a lot of options if he moves down to light welterweight. There's really no one at that weight that isn't signed to Al Haymon that Pacquiao can fight. If Pacquiao moves down to 140, he'll be stuck fighting Jessie Vargas, Terence Crawford and Ruslan Provodnikov. Those are decent fights, but definitely not huge fights. Those are all basically Chris Algieri and Brandon Rios type fights that will bring in around 300,000 pay-per-view buys.