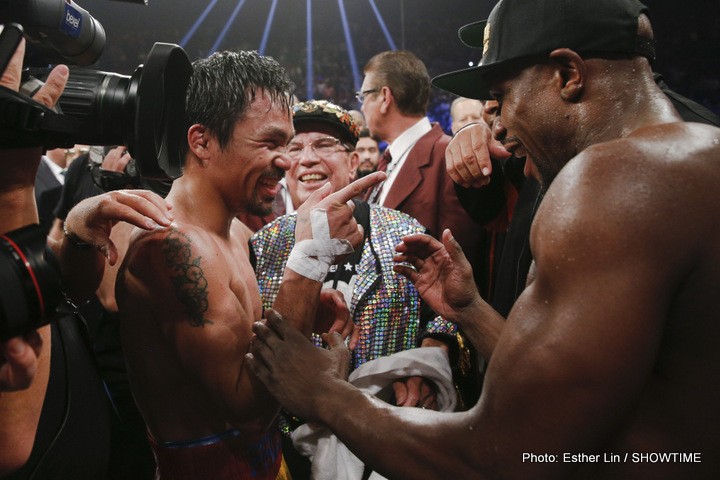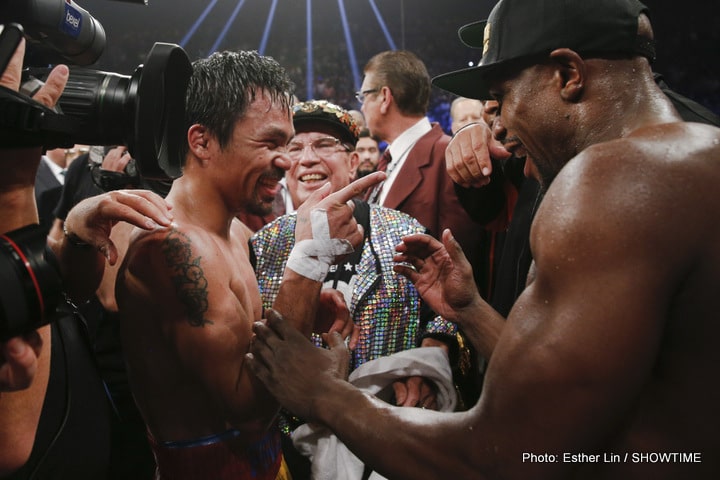 How do you compare the records of modern day boxers with those of past pugilists?
In the days of "Homicide Hank" – Henry Armstrong, and the "Brown Bomber" – Joe Louis, there were only eight divisions, with just one world champion in each division. During the last few decades the professional boxing world has metamorphosed: there are now dozens of world titles littered throughout seventeen weight divisions.
Assessing and comparing the quality of opposition boxers from different eras have defeated is therefore a tricky task.
Is Ray Robinson's 200-plus fight career stacked with journeymen and no-hopers, with just a handful of elite challengers? In far fewer fights have Manny Pacquiao and Floyd Mayweather in fact beaten a greater number of top level opponents?
Wladimir Klitschko has established one of the longest reigns in heavyweight history, but has he dominated in the impressive manner that Muhammad Ali and Joe Louis did?
In 2012 Boxing News listed Robinson, Ali, Armstrong, Louis and Ray Leonard as their five greatest boxers of all-time. The top ten listed below compares these five legends against five greats who have won world titles in the last 25 years, ranking them using one important criterion: the number of victories over Top 3 rated opponents.
The Ring Magazine end-of-year ratings have been used up to and including 2011, after which The Transnational Boxing Rankings Board end-of-year ratings have been used. In order to be considered a "Top 3 opponent", the opponent must either have been the champion or have been rated inside the top three in any weight division, during the year before or the year of a particular fight.
(9) ROY JONES JUNIOR – Record: 62 (KO 45), 8 (KO 4)
Top 3 Victories: 6
Opponents: Tarver, Harding, R. Johnson, Hill, Griffin, Toney
(9) WLADIMIR KLITSCHKO – Record: 64 (KO 53), 3 (KO 3)
Top 3 Victories: 6
Opponents: Pulev, Povetkin, Haye, Chambers, Chagaev, Byrd
(8) SUGAR RAY LEONARD – Record; 36 (KO 25), 3 (KO 1), 1
Top 3 Victories: 7
Opponents: Duran x2, Hearns, Hagler, Kalule, Benitez, Shields
(7) JULIO CESAR CHAVEZ – Record: 107 (KO 86), 6 (KO 4), 2
Top 3 Victories: 9
Opponents: Randall, Alli, Taylor, Ramirez, Rosario, Laporte, Lockridge, R. Mayweather, Martinez
(6) HENRY ARMSTRONG – Record: 151 (KO 101), 21 (KO 2), 9
Top 3 Victories: 13
(Top 5 Victories: 27)
Opponents: Angott, Larkin, Zivic, Jenkins, Day, Garcia, Ambers, Ross, Rightmire, Sarron, Belloise x2, Arizmendi
(4) FLOYD MAYWEATHER – Record: 49 (KO 26)
Top 3 Victories: 15
Opponents: Pacquiao, Alvarez, Cotto, Ortiz, Mosley, Marquez, Hatton, De La Hoya, Baldomir, Judah, Gatti, Castillo x2, Corrales, Hernandez
(4) MANNY PACQUIAO – Record: 57 (KO 38), 6 (KO 3), 2
Top 3 Victories: 15
Opponents: Algieri, Bradley, Marquez x2, Cotto, Hatton, De La Hoya, Diaz, Barrera x2, Morales x2, Larios, Ledwaba, Sasakul
(3) JOE LOUIS – Record: 66 (KO 52), 3 (KO 2)
Top 3 Victories: 18
Opponents: Savold, Walcott x2, Mauriello, Conn x2, Burman, Godoy x2, Pastor, Galento, Lewis, Schmeling, Mann, Farr, Braddock, Baer, Carnera
(2) MUHAMMAD ALI – Record: 56 (KO 37), 5 (KO 1)
Top 3 Victories: 19
Opponents: Spinks, Norton x2, Young, Frazier x2, Lyle, Forman, Foster, Quarry x2, Bonavena, Folley, Terrell, Chuvalo, Patterson, Liston x2, Jones
(1) SUGAR RAY ROBINSON – Record: 173 (KO 108), 19 (KO 1), 6
Top 3 Victories: 25
(Top 5 Victories: 29)
Opponents: Basilio, Fullmer, Olson x2, Castellani, Turpin, LaMotta x4, Villemain x2, Costner, Belloise, Gavilan x2, Docusen, Bell, Armstrong, Wilson, Angott x2, Zivic x2, Lello
Rather surprisingly, despite having made twenty three successful "world title" defences, Wladimir Klitschko comes in at joint bottom, alongside Roy Jones Junior, with 6 Top 3 victories. At no point has Wladimir beaten a No.4 rated opponent while his brother Vitali was inside the Top 3, so his elder sibling has had little impact on his number of Top 3 victories. Although Dr Steel Hammer is still an active fighter, at 39 years of age, it is very unlikely he will come close to Louis' and Ali's tallies of 18 and 19 respectively.
Julio Cesar Chavez notched up seventy one more victories than Sugar Ray Leonard, but only managed to beat two more Top 3 opponents than Sugar.
Manny Pacquiao and Floyd Mayweather lead the modern greats, tying at 15 victories apiece – Floyd's recent unanimous decision victory over the unranked Andre Berto has no relevance to this list. Retirement now looks imminent for both Money and Pacman.
In the eras of Armstrong and Robinson, the super middleweight, light middleweight, light welterweight, and super featherweight divisions did not exist, resulting in the quality of available opposition becoming concentrated into fewer divisions. Therefore using "Top 5 victories" for these two boxers may actually be fairer when drawing comparisons with modern fighters. Armstrong's tally would then more than double, going from 13 to 27, elevating him into a close second overall position, behind 29 for Robinson. Using similar logic, Ray Leonard's total would rise to 9, as his victory over No.5 ranked Donny Lalonde in 1988, was at a time when The Ring Magazine end-of-year ratings did not feature the cruiserweight or super middleweight divisions.
The original Sugar Ray had clocked up 15 Top 5 victories (equalling Manny and Floyd's 15 Top 3 victories) by December 1946. By this date he'd lost just once – to Jake LaMotta – and avenged this defeat by triumphing over Jake a further three times. His "Valentine's Day Massacre" of LaMotta in February 1951 was his final Top 5 victory before losing a second time. At this point in his career, Sugar Ray Robinson – the man widely considered to be the greatest pound-for-pound fighter of all-time – had 24 Top 5 victories to his resume, and just one narrow loss – a statistic no fighter in history has come close to.
FB – DoubleJab WriteCross