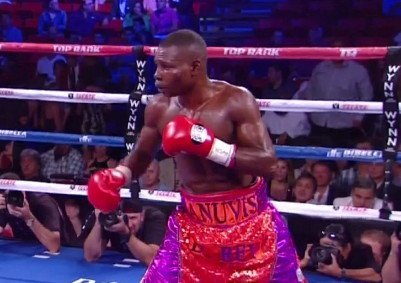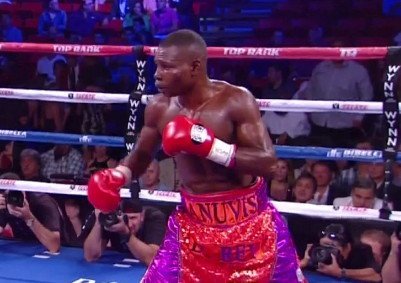 By Rob Smith: WBA World super bantamweight champion Guillermo Rigondeaux (11-0, 8 KO's) is reportedly expected to sign for a fight against fellow Top Rank fighter WBO super bantamweight champion Nonito Donaire (31-1, 20 KO's) for a fight that will take place on April 13th at Madison Square Garden, in New York.
Rigondeaux will be Donaire's first real test of his career because his opponents have been lacking in a big way. Rigondeaux can actually fight and has an excellent chance of beating Donaire with his fast hands, powerful body punching, and excellent defense. Rigondeaux has the skills to nullify Donaire's left hook, and without that weapon, Donaire is a pretty average fighter.
Rigondeaux-Donaire fight should have been easy one to sign since both guys right for the same promotional company Top Rank. However, up until recently, Donaire had been busy fighting the aging past their best veterans Toshiaki Nishioka and Jorge Arce and receiving the 2012 Fighter of the Year award in part for beating them.
Then, Donaire was poised to fight WBC super bantamweight champion Abner Mares, but when that deal fell through after Golden Boy offered Donaire $3 million, there pretty much wasn't anyone else left for Donaire to fight at super bantamweight but Rigondeaux unless Donaire chose to fight one of his old opponents Vic Darchinyan.
It's unclear how interested HBO would be in paying to televise a potential mismatch like that given the fact that Donaire had already destroyed a prime Darchinyan in five rounds six years ago.
At 37, and having lost two out of his last three fights, Darchinyan is no longer in the prime of his career and it might have taken a really tough sell on Arum's part to convince HBO that it would be a good fight for boxing fans to see. Rigondeaux may not have been the idea opponent for Donaire, but he's really the only one left at super bantamweight. Once Rigondeaux is out of the way, it's downhill from here if Donaire chooses to stay at 122.
It's still possible that Donaire vs. Rigondeaux might not end up in New York. According to RingTV, Texas and California are also in play for the fight. It doesn't matter which state gets the fight because it's going to be televised on HBO.