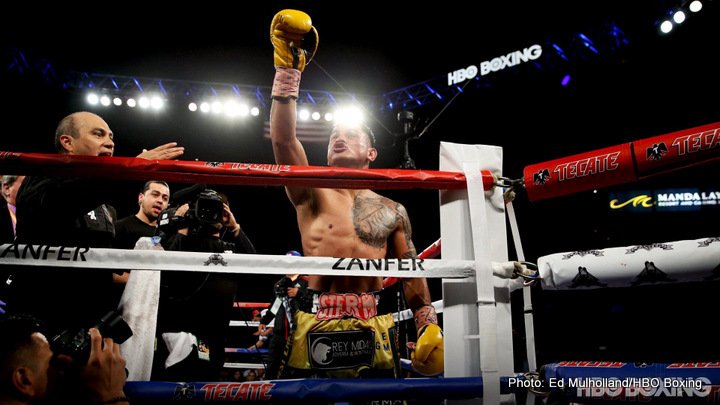 Miguel 'Mickey' Roman (58-12, 45 KOs) used his youth and his pinning pressure to defeat 37-year-old past his prime former 2 division world champion Orlando 'Siri' Salido (44-14-4, 31 KOs) by a 9th round knockout on Saturday night at the Mandalay Bay Hotel & Casino, Events Center, in Las Vegas, Nevada.
Roman, 32, knocked Salido down 3 times in the fight in dropping him in rounds 4, 8 and 9. The fight was halted after the 9th round knockout by Roman. Referee Robert Byrd officially stopped the fight at 1:43 of the 9th.
After the fight, Salido announced his retirement.
"It's a matter of age. It takes it's toll," said Salido. "I'm done. This is it. This was it. I'm going."