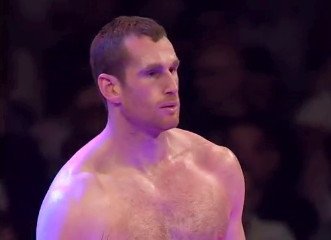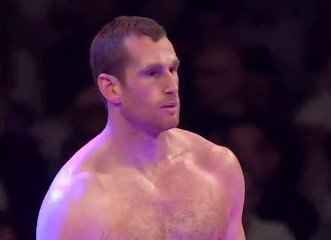 A virus picked up in training camp has forced David Price (15-2, 13 KOs) to postpone his December 14 scheduled bout with Evengy Orlov (14-12-1, 10 KOs).
 
''It is unfortunate but these things happen and one has to act responsibly,'' said promoter Kalle Sauerland. 'This is a minor set back and has no effect on our plans for Pricey. He will be back in the ring at the beginning of the New Year.''
 
''Obviously I am disappointed,'' said Price. ''I was looking forward to my first fight back but I wouldn't be doing myself or my fans justice by taking the fight when I am anything less than 100%.''
 
Despite the news, boxing fans still have a stacked bill to look forward to on December 14 in Neubrandenberg. Headlined by Juergen Braehmer (41-2, 31 KOs), who faces Marcus Oliveira (25-0-1, 20 KOs) for the vacant WBA World Light Heavyweight title, the show also features IBF mandatory Heavyweight challenger Kubrat Pulev (18-0, 9 KOs) and WBA Intercontinental Champion Jack Culcay (15-1, 10 KOs).
 
The date and location of Price's rescheduled bout will be announced shortly. 
Abell replaces Williams to fight Pulev on December 14
Kubrat Pulev (18-0, 9 KOs) has to adapt for a new opponent! The IBF its mandatory challenger to Heavyweight World Champion Wladimir Klitschko should have stepped into the ring against Sherman Williams. However, Williams did suffer an injury to his right hand in his final preparations and is therefore unable to fight Pulev on December 14.
Instead it will be Joey Abell (29-6, 28 KOs, 2 NC) to take on the IBF International Champion at the Jahnsportforum Neubrandenburg, Germany. 6 foot 4 Abell will probably represent an even bigger challenge to Pulev as 5 foot 11 Williams.
"It doesn't matter who I have to beat," stated a self-confident Pulev. "My goal is clear: a fight against Wladimir Klitschko to take all his belts from him!"