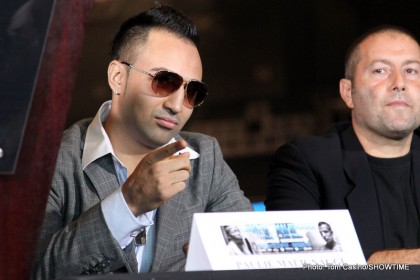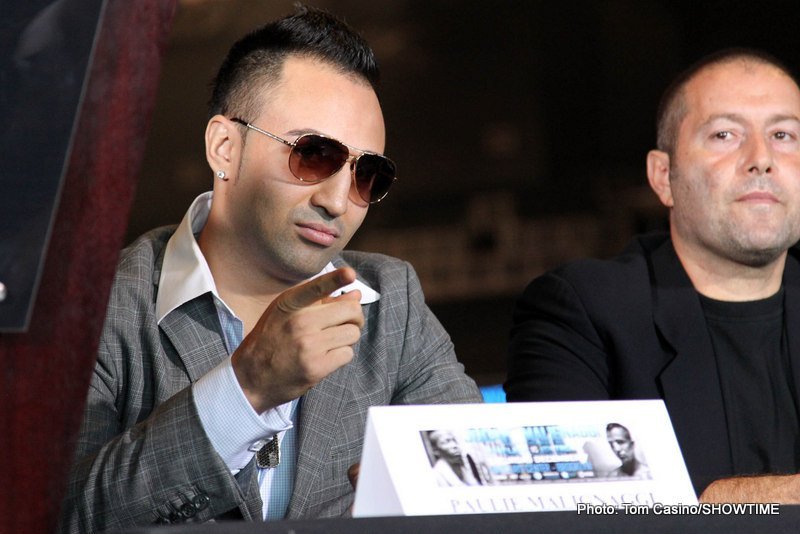 Rumors have popped up recently about former welterweight champion Paulie Malignaggi (33-5, 7 KOs) fighting the winner of tonight's Victor Ortiz-Luis Collazo bout at the Barclays Center in Brooklyn, New York. Malignaggi will be calling the fight as part of the Fox Sports 1 telecast, but don't expect him to jump at the chance to fight Collazo should the veteran beat Ortiz.
"I've known Luis half my life, since I was 17, I really wouldn't fight Luis," said Malignaggi. "I mean it would have to be for astronomical money and that would never happen. So I wouldn't fight a close personal friend of mine like that."
Don't close the door on the possibility of a fight happening between the two just yet. "The Magic Man" has fought someone he's considered a friend before. In December he defeated fellow Brooklynite Zab Judah in what was billed "The Battle of Brooklyn". During the lead up to that fight Malignaggi admitted that when he was growing up in Bensonhurst, Brooklyn he idolized Judah.
A fight with Ortiz however could be in play should the 28-year-old get past Collazo.
"Ortiz, I respect him, he's a friend but u never know. A fight with Ortiz might be made," said Malignaggi.