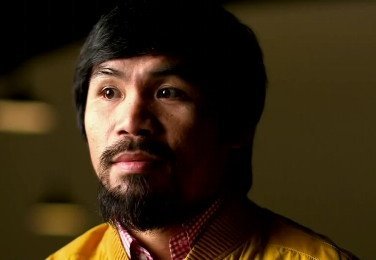 "He still has a little bit of a chest cold but it's common with Manny though because he has so many people that go to his house who want to bother him. I don't know why these people feel like they need to see Manny or get him sick," stated Roach.
It is somewhat common to have all kinds of people around when a fighter is in training. Whether its family, friends, or just loyal fans surrounding the gym in hopes of scoring a picture or an autograph when the fighter is on their way out, the risk of catching a cold or a flu is most definitely elevated.
It is interesting to note, that while some fighter don't mind the external attention during preparation, others are very stringent about not allowing anyone but the closest team members to be present.
It is doubtful that this cold will have any effect on Pacquiao's training and performance in the ring come fight night. Freddie Roach has made it clear numerous times before that he is not a fan of anyone missing even a single day of training, but in this case, he also mentioned that he was very happy with Pacquiao's effort and state of mind for his upcoming fight against Timothy Bradley on April 12.
More @ http://cgboxing.blogspot.com/
https://www.facebook.com/VitaliFightPress