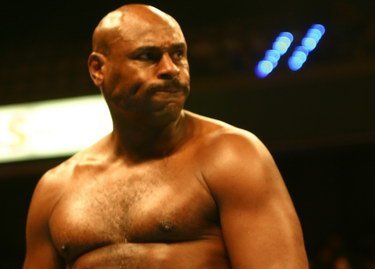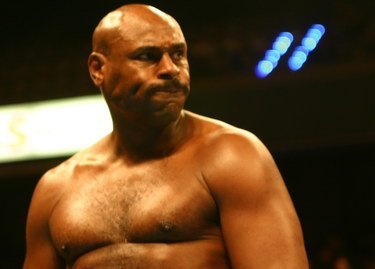 Photos © Wray Edwards / ESB — On February 23, 2013, Polish heavyweight Przemyslaw Saleta (44-7, 22 KOs) returned to the ring after a six-year absence to knockout Chicago's favorite Polish heavyweight Andrew Golota (41-9-1, 33 KOs) in the sixth round in front of more than 14,000 fans in Poland.
Immediately after the knockout, former Heavyweight Champion and fellow Chicagoan Oliver "The Atomic Bull" McCall (56-12, 37 KOs) called his management team and wanted the following statement circulated:
"I'd gladly knock Saleta out again. And this time, it won't be by TKO in the fourth, and it won't be in Chicago. This time, I'll go to Poland and knock Saleta out cold before the fourth in his hometown. You don't mess with Chicago fighters."
McCall scored a fourth round TKO over Saleta on August 13, 2005, in front of a large audience at the United Center in Chicago. McCall is looking to reestablish himself as a force in the heavyweight division since his competitive loss to Francesco Pianeta (28-0-1, 15 KOs) in front of a large crowd in Germany on May 16, 2012.
When asked by his team when he'd be willing to fight Saleta, McCall said it best: "Where do I sign?"