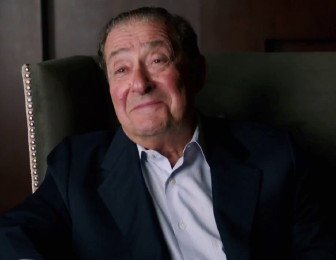 Share the post "No Pacquiao/Khan for April '16, Despite Online Rumours says Arum"
Poor old Jeff Powell at England's 'Daily Mail' newspaper. The notoriously 'creative' boxing scribe is being hammered online by American press in particular, for what is his latest misleading story, published Tuesday, that said Britain's Amir Khan had signed to face Manny Pacquiao for the Filipino's final hurrah on April 9th.
Numerous notable writers, perhaps spearheaded by Yahoo! Sports, Kevin Iole, have taken to slamming Powell's 'exclusive,' that follows on from previous journalistic gems as Khan having signed a Mayweather fight, as well as another story from a couple of years ago that at 48, former great Lennox Lewis, was returning to face the Klitschko's in a 'super-fight.'
As recently as last week, Powell also reported that Shane Mosley had definitely signed to fight Frank Warren's WBO 154 lb champion, Liam Smith in the UK. Another fiction.
"It's total bull-[expletive]. It's complete bull-[expletive]. I'm sitting here trying to figure a way to sell tickets to my fight [Saturday in Las Vegas between Timothy Bradley and Brandon Rios] and now my phone is ringing off the hook because this lunatic made some [expletive] up," Pacquiao's promoter, Bob Arum told Iole about the Pacquiao/Khan situation.
It would appear the British scribe had been led to believe as such by Khan's father, Shah, who told Powell, 'our paperwork went off to Arum [last] Friday, and every point is covered,' in the story printed Tues on dailymail.co.uk.
A notion disputed by Arum.
"I haven't sent a contract to him. We haven't sent anything to him," the veteran promoter told ESPN's Dan Rafael. "Don't you think I'm the promoter of the fight and I would know if I sent a contract? It's total bulls—. It's not true. This is f—ing ridiculous. There is no deal. There is no contract. There has been no decision whatsoever."
Twitter @undilutedpoison