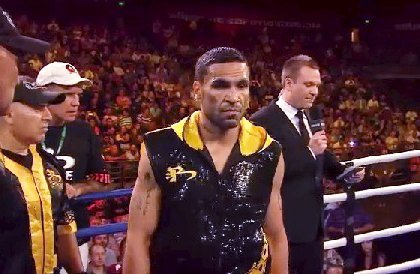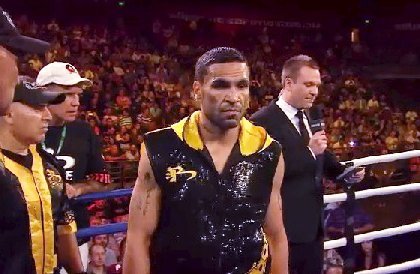 Moments ago in Sydney Australia, Anthony Mundine forced Sugar Shane Mosley to retire on his stool after six-rounds. Mosley, far past his best at age 42, claimed he had injured his back and remained in his corner after the 6th. Mundine, now 45-5(27) made something of a statement in the rearranged fight by becoming the very first man to halt the former multi-weight ruler and future Hall of Famer.
Mundine, the four-years younger man, was too big and strong for the slow-looking Mosley. Dominating with his jab in the early going, Mundine had to take some good shots from Mosley in the 4th-round, a good action round that saw "The Man" also shake Mosley. Mundine dominated the 5th and 6th-rounds, before the retirement from Mosley.
The end surely came for Mosley today, one of the finest lightweights and welterweights of the last 20-years or so.
Mundine, who in victory called out Floyd Mayweather Junior, admitted Mosley rocked him on one occasion. Mosley simply stated how he "couldn't move" after his back gave out.
Mosley, if he does do the smart thing and retires, walks away with a 47-9-1(39) record.