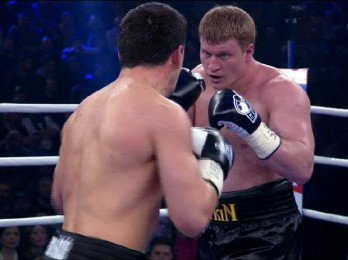 After losing the biggest fight of his career to Wladimir Klitschko, Russia's Alexander Povetkin vowed to come back stronger than ever before, but not until he takes time off to recover physically as well as mentally.
It appears as though he has rested enough. According to recent information, Povetkin's next foe will be none other than Derek Chisora, who is coming off of a unanimous decision victory against Kevin Johnson.
The fight, if signed and finalized, will take place in Moscow, Russia, sometime in May of this year. Based on the provided information, the two camps have been communicating for some time now, and are having positive results.
With both fighters preferring raw action over strategic approach to the fight, this could potentially turn out a very explosive bout, at least as far as recent heavyweight fights go.
More @ http://cgboxing.blogspot.com/
https://www.facebook.com/VitaliFightPress