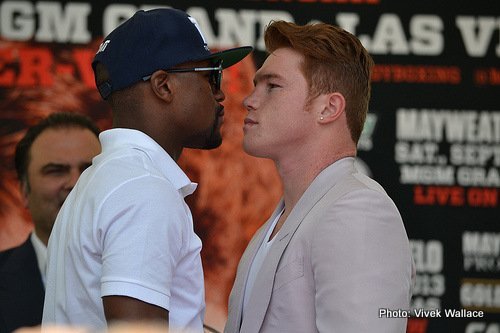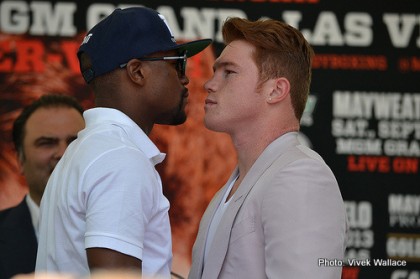 Miami, Fl – Today, the Mayweather vs Alvarez press tour made it's most recent pit stop in sunny South Beach! With thousands in attendance, the buzz was in full gear; but a late start gave many reason to wish Miami wasn't home to the "Heat", (pun intended), as the blazing sun shined bright! Shortly after 230pm Eastern, the two warriors crossed the red carpet and took the stage to state their case before following those words with a very tense face-off. Autograph sessions completed the session, but the energy transmitted between the two teams seem to set a very distinguished tone. One that will culminate in what could be an epic September evening. (And a shocker the morning after when headlines go to print)! Below is a visual display of what fight fans in were treated to in the "Magic City" of Miami:
http://www.flickr.com/photos/98179079@N06/
(Vivek "Vito" Wallace can be reached on Left-Hook Lounge Radio every Monday night on "Left-Hook Lounge Radio". Also, at Twitter (@vivekwallace747), Instagram (viveksview), and FaceBook).