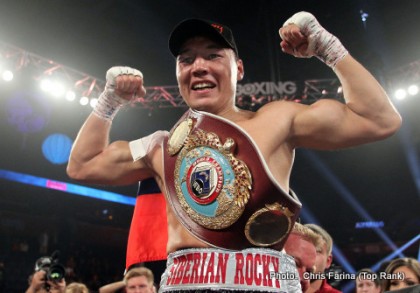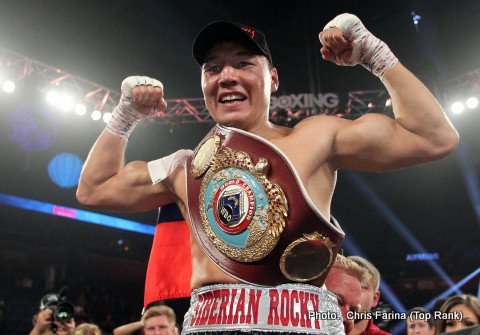 There has been a lot of talk about these two power punching pressure fighters having a bout between them scheduled for the first half of this year and being announced soon. Provodnikov and his manager have both been vocal as of late in discussing the fight and saying that it is a fight they want.
This is the kind of fight which could ultimately end up shortening careers. We have seen the kind of damage these fighters can inflict in combined knockouts of Lamont Peterson, Mike Alvarado, John Molina Jr, Jose Luis Castillo, Humberto Soto, as well as wars with other top fighters such as Devon Alexander, Timothy Bradley, Chris Algieri and many more over the years.
This would be an excellent fight for network television as it is an all action matchup where neither man would take a step back and this is the type of fight the fans desperately want to see. It is also an interesting matchup because it is largely a 50-50 fight in terms of who is going to come out victorious. Similar size fighters, similar styles and similar records leads to a very interesting matchup.
In fact this is a perfect fight for the pair as decision losses to Chris Algieri and Danny Garcia had left the two careers stalled and a big win here could elevate one man to the next level in guaranteeing a few big named opponents in the future.
For what it is worth boxrec.com has listed this fight as happening and has attached the date of 28th March to it. If it does happen it is a great matchup for the fighters and the fans and I expect both men to have a great showing whenever it does take place.