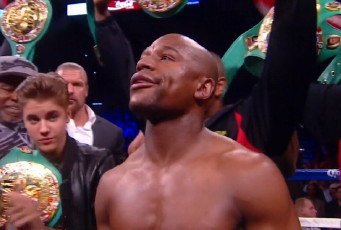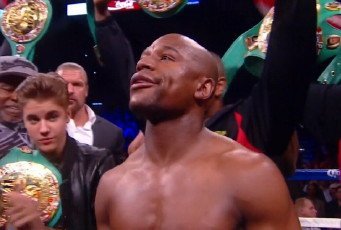 By James Slater: For too long in the otherwise great sport of boxing (it could be even greater), we have seen fascinating match-up after fascinating match-up fail to materialise, with one reason or another preventing us from seeing if these great-looking match-ups would have indeed resulted in great ring action (think Lennox Lewis-Riddick Bowe, Floyd Mayweather-Manny Pacquiao for two more recent examples – even if Mayweather-Pac-Man could still happen, way too late).
The pessimist in me refuses to accept this frustrating aspect of the sport will ever go away completely, even if the pressure "rival" combat sport MMA has put on boxing, what with the great match-ups being made there, serving to give boxing promoters something of a wakeup call; even forcing them to give the paying fans what they deserve for their money. That said, I now give my own personal wish list of boxing match-ups I want to see come to fruition here in 2013.
Of the dozen or so choices listed below, if even half of them come off it won't be too bad. Still, is there any real reason ALL of the following fights cannot be made?

In no particular order, the rivalries I'd love to see settled in mid-ring in the coming 12-months:
Floyd Mayweather-Sergio Martinez.
A fight that would seal Mayweather's claim to true greatness – if he won it, that is. Already having captured gold as high as 154-pounds, what's to stop "Money" from taking a page out of the incomparable Sugar Ray Robinson's book and go for the ultimate: a world title at a weight that is just so tantalisingly out of his reach. Robinson (going even further than Mayweather would be going if he did go up to 160) dared to go for the light-heavyweight crown, will Mayweather dare to go for the middleweight championship?
Robinson, battling both Joey Maxim and the scorching heat, failed in his quest. Would Mayweather be able to add the pounds and capture glory in a sixth weight class? Or does Floyd's perfect record mean too much to him to take this, the biggest risk of his entire career?
Yuriorkis Gamboa-Adrien Broner.
Two of the hottest, fastest, most naturally gifted boxers in the sport today. Both unbeaten, Gamboa and Broner genuinely feel they are the best at their weight in the world. A fight at lightweight would no doubt be sensational, and a great case could be made for either speedster who possesses genuine power winning. This fight has been spoken of for some time now and actually has a decent chance of coming off.
Gamboa has shown defensive weaknesses in the past, while Broner has thus far looked almost impossible to hit cleanly. These two factors make it seem as though Broner should be made the favourite to win. Gamboa, though, is certain he has the beating of "The Problem." Fight fans the world over want to see if the Cuban sensation is correct in his thinking. The winner of this fight, the biggest test so far for either fighter, would be well on his way towards true stardom.
Brandon Rios-Lucas Martin Matthysse.
This one would be all-out war! Unbeaten Rios loves a tear up, while Matthysse seemingly knows only one way to fight. Both guys have great punching power, while both have shown heart and a fine chin. Which guy would win this, a sure-fire battle of attrition/slugfest? Who would yield first? Or, would the two hammer away at one another until the final bell in a heated, possibly blood-soaked epic?
Would either guy be the same fighting man again after taking each other to hell and back!
Wladimir Klitschko-Alexander Povetkin.
Another fight that looks like a real possibility. Arguably the only test left for the all-conquering Klitschko brothers, Wladimir-Povetkin was supposed to have happened by now. The unbeaten Russian has a ton of heart, he has power and good infighting ability, and Povetkin also has a great deal of experience. Maybe the timing is just right for Povetkin to have at least a shot at scoring the upset? Or maybe that's wishful thinking from someone who wants to see a competitive heavyweight title fight.
Wladimir would surely get himself motivated for this fight, while Povetkin would certainly raise his game as best he could. An intriguing heavyweight fight, this one will hopefully come off and not fade away, never to happen.
Carl Froch-Mikkel Kessler II.
A return meeting that is tantalisingly within reach! Andre Ward may be head and shoulders above everyone else at 168-pounds, but no way will he ever give the fans as thrilling a battle as the one Kessler and Froch gave the paying public back in 2010. That night, in Denmark, "The Cobra" and "The Viking Warrior" really went to town, punishing one another with high quality punches for the full, unforgettable 12-rounds they warred for. There is no reason at all to think a sequel would be any different.
Except of course, Froch, fresh off the awesome display of raw power that proved way too much for the then unbeaten Lucian Bute, feels he will settle the score this time around. Could we even be treated to the spectacle of a rubber-match between these two classy (in and out of the ring) super, super-middleweights?!
Sergio Martinez-Gennady Golovkin.
Another match-up that would include "Maravilla," and also a fight that would arguably see who the world's premiere middleweight is. Martinez, who has dominated at 160-pounds since early 2010 and is just about everyone's choice for the top dog in this traditional weight class, has to be aware of the threat unbeaten banger Golovkin poses to his dominance. The 30-year-old has looked nothing short of stunning in his recent wins over Lajuan Simon and, last time out, Grzegorz Proksa, and he is hungry for the big time fights.
Both Martinez and Golovkin have next fights scheduled (Martinez against unbeaten Brit Martin Murray, this by no means a bad fight in its own right; Golovkin against tough Gabriel Rosado) but if they both win, who wouldn't want to see the two get it on in the summer?
James Kirkland-Alfredo Angulo II.
I'd love to see another slice of the terrific action these two hard-hitting light-middleweights put on back in their 2011 FOTY candidate. Kirkland, as wickedly powerful as he is neglectful of defence, has to sort his career issues out before he can fight again (and he'd need a tune-up before tangling with the recently returned Mexican warrior he TKO'd in the first meeting) but this one would be a natural for the summer or autumn of this year.
Neither guy is all that fond of taking a backward step, neither guy cares all that much about getting hit, neither guy is what you would call a boxing master……………. well, you know the rest from the first classic they put on!
Bombs away part-two! How could this rematch fail to both animate fans and prove memorable? Also, if Angulo were to get revenge, we could be rewarded with a three-match! Wow.
Some more I'd like to see:
David Price-Tyson Fury. The all-British heavyweight showdown to end all all-British heavyweight showdowns. And earn the winner a shot at Klitschko.
Danny Garcia-Amir Khan II. Was the first fight something of a fluke? Did Khan fight a dumb fight, one he will not repeat with new trainer Virgil Hunter? Is Garcia as potentially great as he has appeared to be? These questions and more would be answered in a rematch.
Juan Manuel Marquez-Manny Pacquaio V. How much has Pac-Man got left? Did Pacquiao concentrate too much on getting the KO, only to be iced himself by that perfect Marquez counter last month? Can Marquez possibly ever throw as great a punch again? Pacquiao, despite his recent decline, leads this series 2-1-1, and he deserves the chance to try and avenge his KO loss if he wants to. And as great as the previous four fights were, why wouldn't a fifth fight prove a thriller? A fifth fight would perhaps be the biggest of the lot.
Nonito Donaire-Guillermo Rigondeaux/Abner Mares. Who is the best super-bantamweight in the world? As great as Donaire has looked as clearly is, both Rigondeaux and Mares, both of them unbeaten, have some fans believing they can best "The Filipino Flash." To their credit, all three guys want to get it on (Donaire-Rigondeaux almost happened this year after all) and all that is needed is the promoters giving the fans what they want.
Floyd Mayweather-Saul Alvarez. Oscar De La Hoya has hinted this fight may happen in September (with both stars set to share the same bill on May 4th, also in Las Vegas) and what a classic Old Master Vs. Young Lion type of fight this could be. "Canelo" is being groomed as the next superstar, while Mayweather is looking at cementing his own legacy. Both men would have so much to shoot for if they did meet.