Share the post "Maidana-Lopez, Angulo-Lara & Bika-Periban on June 8th in Carson, California"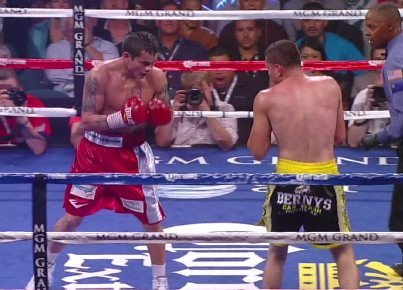 Golden Boy Promotions is putting on an excellent fight card on June 8th headlined by WBA Inter-Continental welterweight champion Marcos Maidana (33-3, 30 KO's) defending his title against Josesito Lopez (30-5, 18 KO's) in this Showtime televised card at the Home Depot Center, in Carson, California, USA.
In addition to this fight, the undercard has #1 WBC, #3 WBO, #5 IBF junior middleweight contender Erislandy Lara (17-1-2, 11 KO's) facing #9 WBC Alfredo Angulo (22-2, 18 KO's) in a 12 round bout, and #1 WBC super middleweight contender Sakio Bika (31-5-2, 21 KO's) battling unbeaten #14 WBC Marco Antonio Periban (20-0, 13 KO's) in a 12 round bout.
The Angulo-Lara fight is something of an oddity from Angulo's standpoint because it seems like such a bad match-up for the 30-year-old Angulo, who has already been exposed by Kermit Cintron and James Kirkland. Angulo has problems against faster guys and Lara is a step up from Kirkland and Cintron in the speed and boxing department.
You just wonder why Angulo accepted the fight. The money must have been good or else he saw something in the 29-year-old Lara's fighting style that he felt he could exploit with his superior power. Most likely Angulo is going to have to spend the better part of the fight chasing Lara around the ring looking to land his shots. Angulo is decent at cutting off the ring on his opponents, but he's going to have to be really good if he wants to be able to land his big power shots on the constantly moving Lara.
Maidana-Lopez has the potential to be a really good fight if Lopez tries to go toe-to-toe with Maidana like he did against WBC junior middleweight champion Saul "Canelo" Alvarez and Victor Ortiz. If Lopez decides to match Maidana punch for punch this could be an exciting fight that likely will end fairly early.
Maidana has the power to run Lopez over in the same manner that Canelo did. Lopez could be a problem for Maidana if his chin holds out. Lopez never had a chance in his last fight against the bigger and stronger Canelo last September in losing by a 5th round TKO. Maidana needs a win in this fight to stay in the running for a title shot against the winner of the June 22nd fight between WBA welterweight champion Paulie Malignaggi and Adrien Broner.
Bika, 33, is the WBC 168 lb. mandatory challenger for WBC super middleweight champion Andre Ward after having beaten Nikola Sjekloca last February in a 12 round unanimous decision. Bika will be facing the unbeaten but untested Marco Antonio Periban in a 12 round fight. Periban, 28, has good power, but nearly as much as his record would leave you to believe. He's faces a lot of incredibly weak opposition in Mexico and his record is inflated with fluff. A true indication of Periban's talent level is how badly he struggled to defeat Francisco Sierra by a 10 round majority decision last November.
Share the post "Maidana-Lopez, Angulo-Lara & Bika-Periban on June 8th in Carson, California"