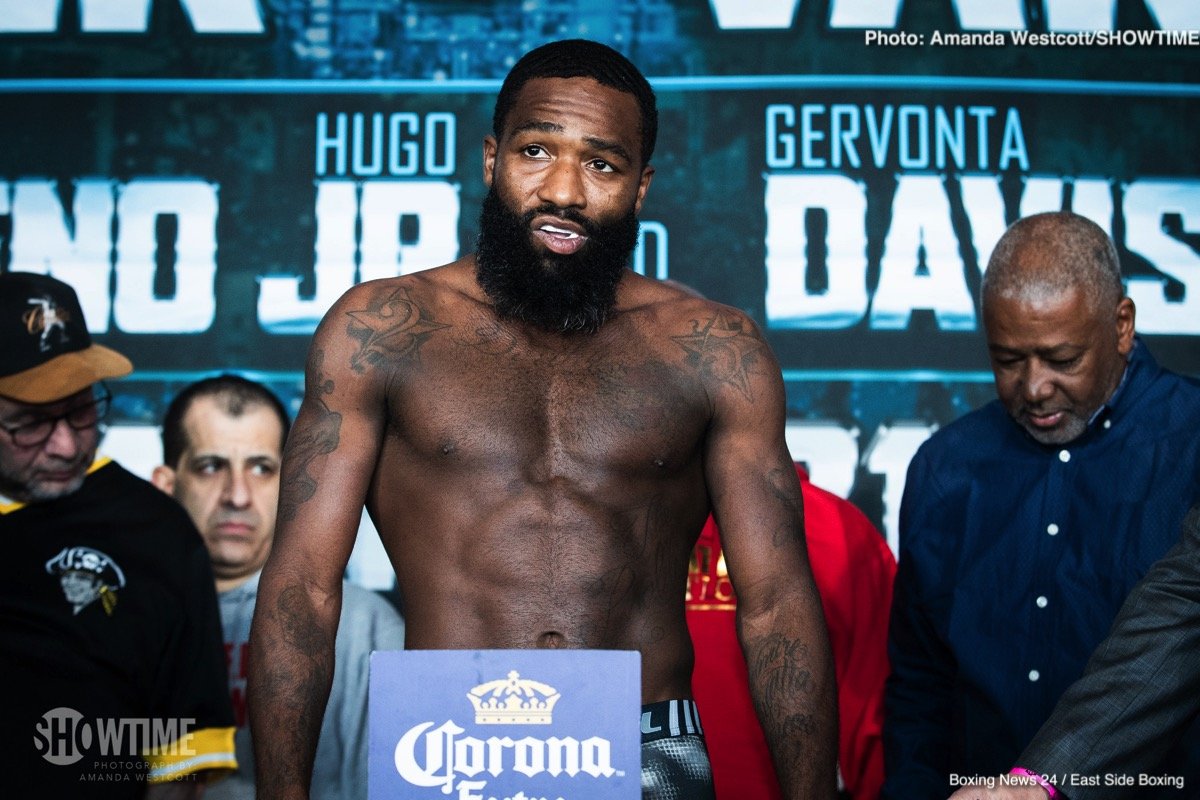 The very careers of three big names, former world champions all, are on the line tonight; as neither Adrien Broner, Carl Frampton nor Amir Khan can afford a loss, maybe not even a poor performance. It's a full boxing schedule this weekend, and the three fights these former champions are involved in are at the top of the list interest-wise.
Khan, who has been out of action for almost two full years (since being brutally KO'd by Canelo Alvarez in a fight Khan now says he took merely because he was "desperate") arguably faces the "easiest" opponent of the three, as he faces handpicked comeback foe Phil Lo Greco in Liverpool. As much as we don't know how Khan will look after so long a layoff, and as much as we don't know what the former 140 pound champ's punch resistance will be like, Khan, 31-4(19) and aged 31 is a big favourite to win.
33 year old Lo Greco is talking a great fight, but the 28-3(15) operator has never beaten anyone of Khan's class; instead losing his biggest fights (being stopped by Errol Spence, out-pointed by Shawn Porter). As with any Khan fight, there could be fireworks and the odd rough patch for the Bolton star, but "King Khan" should be able to either pound out a wide decision or maybe a late stoppage in the above-welterweight bout.
Former two-weight ruler Frampton just might engage in the most thrilling battle of the night, as he faces classy former pound-for-pound ruler Nonito Donaire in Belfast. The interim WBO featherweight belt is on the line, adding to the importance of this fight. Frampton, 24-1(14) knows he needs a good, solid win – having looked pretty ordinary last time out when he decisioned Horacio Garcia in his first fight back after losing his rematch with Leo Santa Cruz – but Donaire will not go easily.
At 38-4(24) and age 35, "The Filipino Flash" has all the experience in the world and the former multi-weight king might have one last great fight left in him. Age could prove to be more of a factor in this fight compared to than in the other three showdowns, however. How much has Donaire got left? Come to that, how much has 31 year old Frampton got left? Enough for the Irishman to win a great fight on points.
Broner, who arguably faces the toughest fight of the three, against Jessie Vargas, really is a polarising figure; very much a love to hate kind of guy. Talented yet also lazy, unpredictable and incredibly arrogant, "The Problem" has lost his big fights and tonight he again finds himself looking to finally put everything into place. Will his new trainer help him? Vargas, 28-2(10) and a former champ himself is a slight favourite to beat Broner, and should he do so, the 28 year old will likely hammer the final nail into the coffin of Broner's career.
Like the Khan-Lo Greco bout, this one is a catch-weight encounter, taking place between 140 and 147, and the fight in Brooklyn really could go either way. Might we even see a draw? Broner, 33-3(24) and already a multi-weight champ, has never reached the dizzy heights he was perhaps expected to reach a few years back. Is it now too late for the 28 year old from Cincinnati?
Look for Vargas to outwork Broner and walk away with a close decision win. What happens then is anyone's guess.