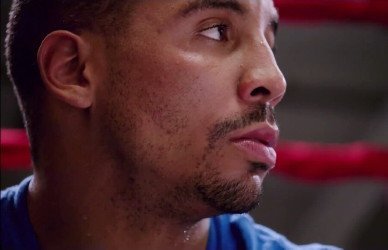 The WBA Super middleweight Champion Andre Ward has been stripped of his WBC title due to inactivity. Ward's last fight was September 8th 2012 against Chad Dawson. On January 4th of this year he underwent surgery to a tear on his right shoulder and begun his rehabilitation process. The WBC has since named him 'champion emeritus' meaning that he can fight for the WBC belt when he returns.
The #2 pound-for-pound champ seems to be in good spirits about the stripped title tweeting, "Thankful for every belt that I've won in my career and I desire to win more, but the belts don't make the fighter, the fighter makes the belts."
Although this is well inside the policies of the WBC, some fight fans are upset that Ward's belt is stripped yet Floyd Mayweather's WBC title has not.
Mayweather won the WBC title against Victor Ortiz back in September 17, 2011 and he has kept the belt ever since. Keep in mind that Mayweather's fight against Miguel Cotto was contested at Jr. Middleweight so it was not a title defense for the WBC belt. Mayweather will be defending the WBC belt against Robert Guerrero May 4th but nearly 20 months will have passed since winning the belt.
Some would say all isn't fair in boxing and policies and that is part of the reason why boxers like Ward are stripped and Mayweather is not. But it is also important to remember the popularity of Mayweather's status and the fact that he brings in a significant amount of revenue for the WBC and for that purpose the WBC withholds from stripping him. Is it fair? No. Should the rules apply to all boxers? Yes. But this is the reality of the World Boxing Council.