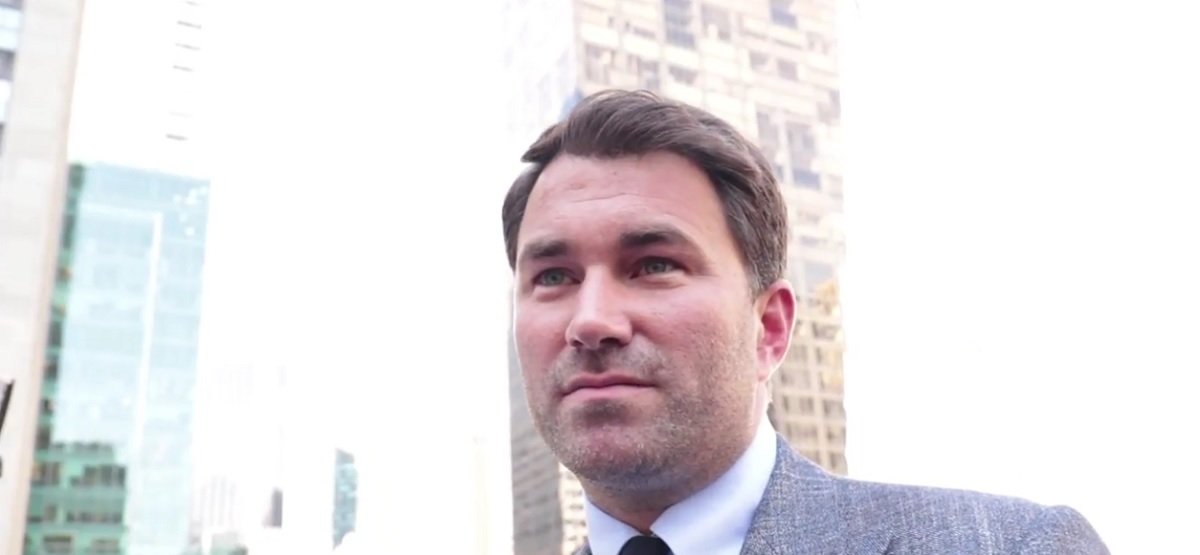 Here we go again. Can you stand yet more talk regarding the Anthony Joshua-Deontay Wilder heavyweight super-fight we all want to see? If you can stomach some more, what AJ promoter Eddie Hearn had to say earlier today may or may not give you reason to feel optimistic. The fight, now a no-go for 2018, is, according to Hearn, being targeted for April 13 of next year, at Wembley.
And WBA/IBF/WBO ruler Joshua is ready to sign the contract, with the aim to make the fight a reality for next spring, right now.
"I spoke to Anthony yesterday and I think what we're going to do is all the terms that were agreed by Deontay Wilder have now been put into the contract," Hearn told Sky Sports News today. "They've had them now for over a month, and they haven't done anything, so I think what we're going to do, we're going to sign the contract. Anthony Joshua says let's sign the contract and put it in front of them, rather than them thinking that we're bluffing for some bizarre reason, or we don't want the fight. Anthony's going to have a press conference for his next fight next week and he'll be in America as well, and it will be good to go out there and say we've done all we can. You've agreed these terms, we've now even signed the contract, so fingers crossed, April 13 at Wembley will be Joshua against Wilder."
The press conference Hearn speaks of could be interesting, but we all know it will be Alexander Povetkin next for AJ – on September 22 at Wembley. But next year, maybe, hopefully, for the good of the sport, Wilder-Joshua will at last finally happen. It's marinated more than enough and the fans want to see it, badly. This is all it should take.
We've had our fingers crossed for long enough. It doesn't really bear thinking about what would happen if Povetkin upset and derailed Joshua, though. And can Wilder retain his own unbeaten record in the meantime?