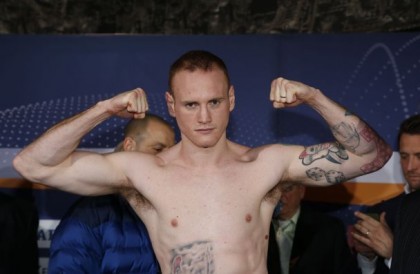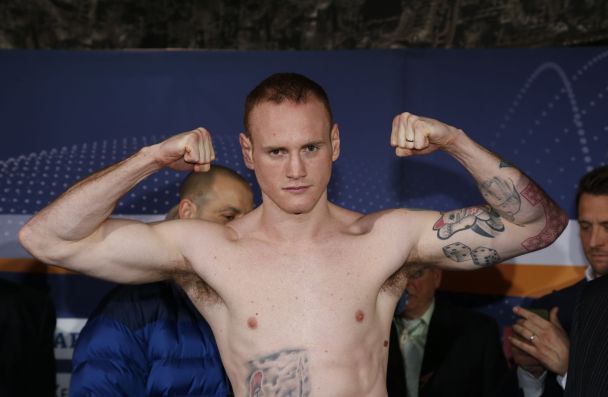 Super middleweight contender (19-0, 15 KO's) defeated an over-matched #11 WBC Noe Gonzalez (30-3, 22 KO's) by a 5th round stoppage tonight at the O2 Arena in London, UK. Groves put an end to the mismatch with a perfect right hand to the head that put Gonzalez down on the canvas. Gonzalez got back to his feet immediately, but the referee felt he was too hurt to continue.
Groves was teeing off on Gonzalez from the start of the fight and it just looked like a fight that should have never been put together in the first place. Gonzalez was knocked out in the 2nd round last year by Adonis Stevenson, but for some reason the World Boxing Council still had Gonzalez ranked in their top 15. Based on how poor Gonzalez looked in that fight, he shouldn't have been ranked in the top 15.
Gonzalez landed two or three punched in each of the first three rounds. In the 4th, he nailed Groves with some big shots near the end of the round. However, shortly into the 5th round, Groves caught Gonzalez coming in with a straight hand to the head that put him down.