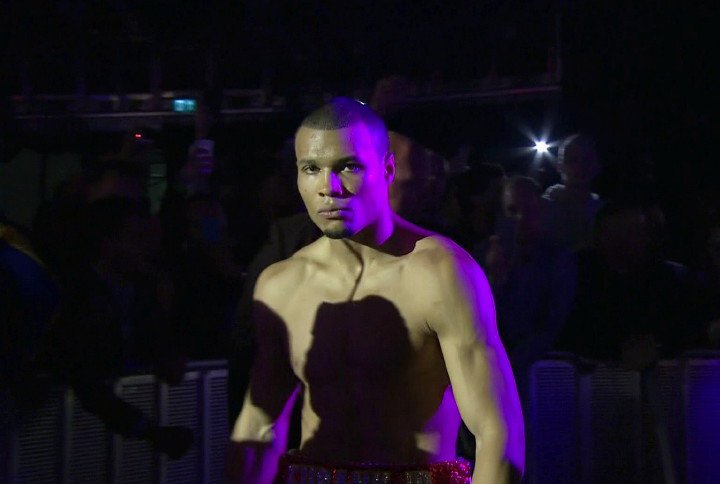 If Chris Eubank Junior pulled off the seemingly impossible and defeated GGG, where would it rank all-time in great British wins?
The fight hasn't been finalised yet, let alone officially announced, but all involved in getting the Gennady Golovkin-Chris Eubank Junior fight done are optimistic it will happen, possibly as soon as August, maybe in London. Golovkin has said he likes the fight and is willing to come to the UK, while Eubank Jr has been calling for the fight for some time. Now, if all the money issues, the TV rights issues and other things can be settled, with respective promoters Eddie Hearn and Tom Loeffler currently working hard to make it so, the fight could well happen.
And though Eubank, beaten only once, on points by Billy Joe Saunders, will be a big underdog, there are plenty of good judges who, at the very least, are not writing him off. It would of course be a huge upset and a great win for British boxing if Eubank Jr were somehow able to beat the man who has all-but destroyed his 35 pro opponents; knocking out 32 of them – but where would it rank alongside the greatest/biggest upset wins scored by British fighters?
Top of the list is arguably the absolute stunner Randolph Turpin scored over the incomparable Sugar Ray Robinson in 1951. Turpin, boxing in London, managed to out-point the pound-for-pound greatest in history over 15-rounds to take the world middleweight crown. Forget what happened in the hastily arranged rematch, the night of July 10th, 1951 will live forever in British boxing.
Second on the list? Arguably what welterweight Lloyd Honeyghan pulled off on September 27th in 1986 in Atlantic City deserves the distinction. A whopping great 8-1 underdog entering his challenge of 147-pound king and the new pound-for-pound best Don Curry, Honeyghan smashed his way to a bruising, and wholly unexpected, corner retirement win. No-one saw this one coming!
Ricky Hatton's physically draining and emotional win over the great Kostya Tszyu, in June of 2005 in Manchester, probably deserves to be ranked third. Hatton simply would not be denied in challenging for the 140-pound crown. Tszyu may have been getting on a little in years, and been largely inactive before the Hatton fight, but this does not take anything away from Hatton's odds-defying 11th-round corner retirement victory.
Nigel Benn pulled off a huge upset in his tragic yet unforgettable 10th-round stoppage win over the feared Gerald McClellan in February of 1995. Benn, the defending WBC super-middleweight champ, had to survive a 1st-round knockdown that sent him through the ropes – as well as plenty more venomous shots from "The G-Man" in the later rounds – but his sheer will to win saw him to victory.
Danny William's 2004 stoppage win over an ageing but still dangerous (and massive betting favourite) Mike Tyson deserves a mention, as does John H. Stracey's 1975 corner retirement win over defending welterweight king Jose Napoles. So too does Tyson Fury's recent points win over defending heavyweight king Wladimir Klitschko.
But would a Eubank Junior win over GGG top even these monstrous upsets scored by British boxers?