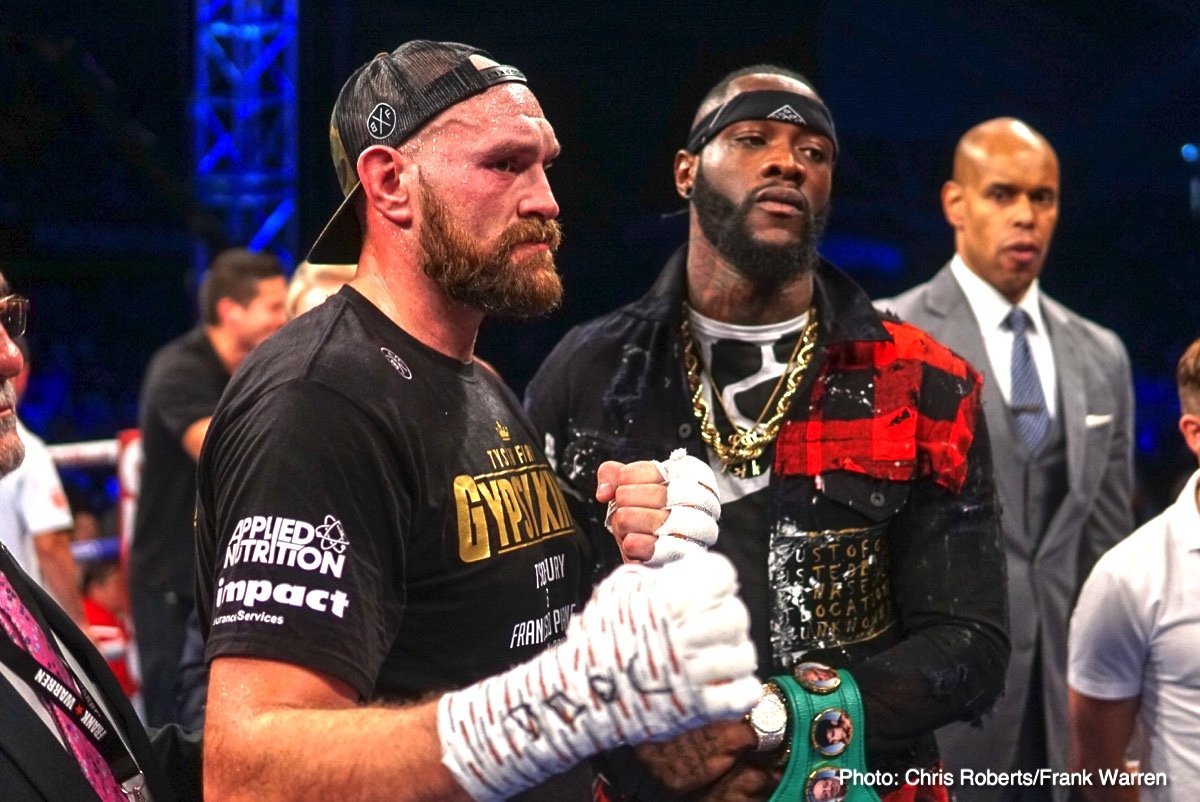 Earlier today Sky Sports ran a news story reporting on how Tyson Fury has not yet applied for a licence to box in either New York or Las Vegas – these two sites being the frontrunners to host the expected Fury-Deontay Wilder WBC title clash in either November or December of this year – and the piece certainly suggested the fight might be in jeopardy as a result of this.
As fans may know, there are plenty of cynics out there who say they will be extremely surprised if the Wilder-Fury fight actually goes ahead this year – Eddie Hearn chief among the cynical. But Fury promoter Frank Warren insists the fight is not only a definite go, but that Sky Sports should know better than to come out with "embarrassing, lazy, unprofessional journalism."
Taking to social media, Warren put a few things straight:
"The fight hasn't even been confirmed to take place in Nevada or New York, why would he [Fury] have applied for a license there yet?" Warren asked on behalf of his fighter. "Billy Joe Saunders hasn't applied to fight in Boston yet, but you (Sky Sports) are promoting that (Saunders Vs. Demetrius Andrade set for October) on your schedule. As of today, [Alexander] Povetkin is not cleared by the local commission to box yet in the UK for the AJ (Anthony Joshua) PPV in three weeks time. All three boxers will get licenses but this type of journalism is embarrassing, lazy, unprofessional and so poor it verges on being funny."
Why is is that so many people seemingly want the Wilder-Fury fight to collapse? It couldn't be jealousy, could it? Or could it be a fear on the part of certain individuals that the Wilder-Fury showdown and all the attention it has received has taken a good amount of interest away from the upcoming Joshua-Povetkin fight?
An official announcement from Showtime will come in due course and this will confirm how the massively intriguing WBC heavyweight title clash is very much on. As Fury put it a while back, "It's on like Donkey Kong!"