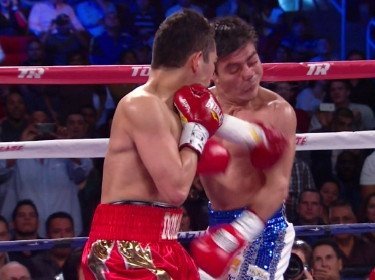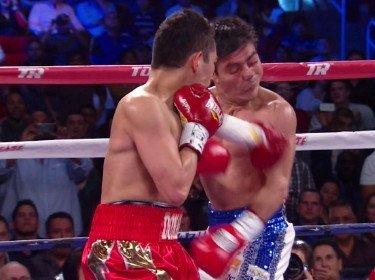 By Rob Smith: Yahoo Sports has selected WBO super bantamweight champion Nonito Donaire as their Fighter of the Year for 2012. He got the nod over Andre Ward, Robert Guerrero, Leo Santa Cruz and Juan Manuel Marquez. Yahoo Sports was impressed with Donaire's wins over Jorge Arce, Toshiaki Nishioka, Wilfredo Vazquez Jr. and Jeffrey Mathebula. Obviously, there were no real big names on Donaire's list but the way that he beat these guys was impressive enough to Yahoo Sports for them to give Donaire the award.
Donaire was busier than the other contestants, and while he didn't have a big win like Marquez did over Manny Pacquiao or Guerrero with his win over Andre Berto, beating the fading Arce and Nishioka was good enough.
Hopefully in 2013, Donaire will fight some better opposition because just being busy and beating aging fighters or little known ones like Mathebula, makes it easy to pick up awards. It would be better if Donaire fights Guillermo Rigondeaux and then Abner Mares, so that boxing fans can see what Donaire do again the best in the division. Beating up on older fighters isn't enough and Donaire needs to actually face the best otherwise the award loses its value. If all it takes to win the Fighter of the year is to beat some aging fighters or some obscure ones that hold paper titles, then that makes it easy. But to actually beat the best in the division like Rigondeaux and Mares, that would be very impressive if Donaire could do that.
It's not looking like Donaire will be fighting either Mares or Rigondeaux in 2013. It's too bad because it would be interesting to see how he'd do against them.