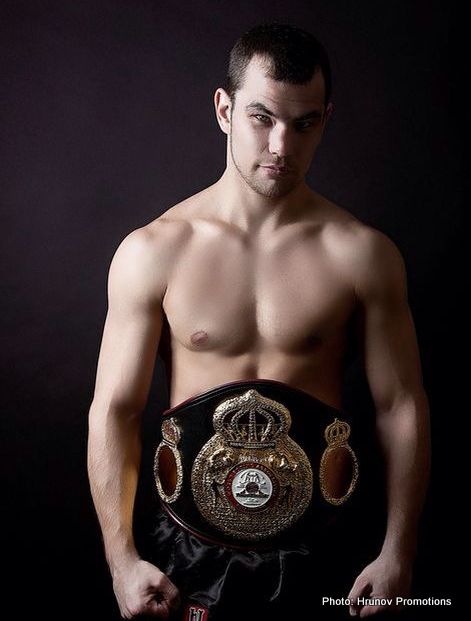 Share the post "Dmitry Chudinov: Thousands of Russians will see me knockout Patrick Nielsen"
Patrick Nielsen faces the toughest test of his career when he travels to Moscow to challenge Dmitry Chudinov for the interim WBA World Middleweight title.
Chudinov, who is currently undefeated in fourteen professional contests, claimed the WBA interim strap with the sixth-round technical knockout of Columbian veteran Juan Camilo Novoa in December.
The 27 year-old from Serpukhov, Russia has no intention of giving up his title when he meets Nielsen at the Mytishchi Arena on June 1st.
''This is the most important fight of my career,'' said Chudinov. ''Losing for me is not an option. This is my belt and nobody is going to take it away from me.
''It is not just enough for me to win. I want to win convincingly. I want there to be no question that I have won. That is why I will go for the knockout. When your opponent is lying on their back there can be no question.
''I have a lot of respect for Patrick. He is a tall southpaw with a long reach and good boxing abilities. I am not expecting an easy fight. But I have a lot of experience fighting southpaws and I will know exactly what I need to do to beat him.
''He must come to Russia, to my country. I will have thousands of fans supporting me and he will have no one. Patrick is away from home for the first time in his career and I think that will be hard for him.
"I don't like to look ahead. At the moment all my focus is on June 1st but if I do win I would like to challenge Gennady Golovkin for the regular title. I want to prove that I am the best in the world and to do that I must beat the best, starting with Patrick."