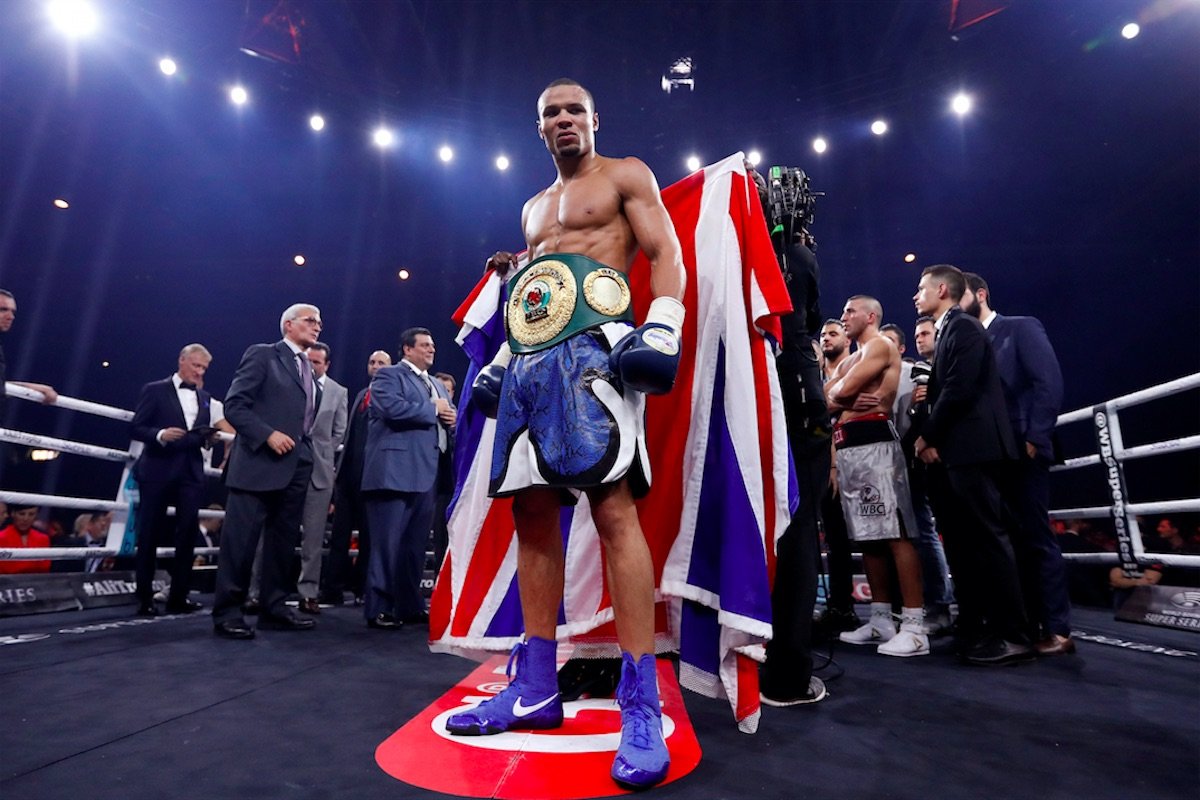 Ali Trophy Super-Middleweight Final reserve Chris Eubank Jr. faces JJ McDonagh over ten rounds on the George Groves vs Callum Smith undercard on 28 September at The Indoor Sports Hall at King Abdullah Sports City in Jeddah, Saudi Arabia.
Eubank Jr. (26-2, 20 KOs), who was defeated in a thrilling semi-final by Groves, will be on standby to enter the final in the unlikely scenario of one of the original participants being unable to compete.
"I have been training hard in Vegas, and I am looking be a part of the event in Jeddah," said Eubank Jr. "I am preparing for any scenario that may present itself."
Eubank Jr.'s opponent in Jeddah is Ireland's powerful southpaw JJ McDonagh (16-4, 8 KOs).
"I'm surprised he did not retire after he embarrassed himself against groves," said McDonagh.
"Eubank is a fit man but he does not know how to fight hard, I'm a fighting man from a fighting family of generations of fighters. I am going to knock him out!"
McDonagh picked up the WBA International Light-Heavyweight title in 2016, as he defeated England's Jake Ball and earned himself a KO of The Year contender, after a sensational first round stoppage.
Fans in the UK can watch the George Groves vs Callum Smith Ali Trophy Super-Middleweight Final fight night LIVE on ITV Box Office.
European Champ Boudersa Goes For WBF World Title
European Featherweight Champion Licia Boudersa will move up in weight to fight for the vacant World Boxing Federation (WBF) Womens World Super Featherweight title on September 29 at the Palais St. Sauveur in Lille, France.
From Lille, 26-year-old Boudersa, 12-1-2 (2), will face former world title-challenger Hasna Tukic, 10-7 (9), a Bosnian based in Germany who lost a decision to current WBF World Lightweight Champion Nicole Wesner in July of 2017.
Boudersa is undefeated since losing her second pro fight in June of 2015, and captured the French national crown less than a year later before becoming European Champion in January of 2017 with a victory over undefeated compatriot Ericka Rousseau (10-0).
She has since gained experience in six non title fights, and is now ready to take her career to the next level as she hopes to join a group of current French WBF World Champions that includes Oshin Derieuw, Segolene Lefebvre and Anne Sophie Da Costa.
Also on the bill, another local favourite will be fighting for a World Boxing Federation (WBF) championship, as unbeaten puncher Samuel Kadje takes on Vasil Ducar from the Czech Republic for the vacant International Cruiserweight title.
A pro since since March of 2015, Kadje (28) is 12-0 (10) going into the fight, while Ducar (28) is 6-0-1 (5) since entering the paid ranks in April of last year, so fireworks are expected in what will be the co-featured attraction of the show.