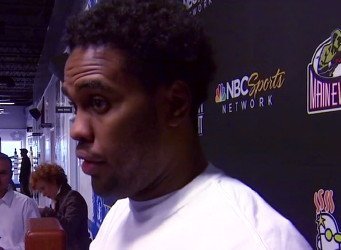 Philly heavyweight Fast Eddie Chambers, now part of Team-Fury being trained by Peter Fury, has Tweeted how he will face Tyson Fury's cousin Hughie on the July rematch card between Tyson and Derek Chisora.
However, this may simply be a case of Chambers showing his sense of humour, and yesterday, when the Tweet appeared, was of course April Fool's day!
It certainly would be an odd move on the part of the still inexperienced Fury to get in there with as talented and experienced a boxer as Chambers.
Another fighter who had fun on social media yesterday was Kevin Kelley, with the former featherweight star announcing on Facebook that he had signed to face Naseem Hamed in a rematch! Still, as crazy as this rematch of a great fight would be, fans would sure watch it! But what weight would it take place at in light of Naz' ever ballooning poundage!?