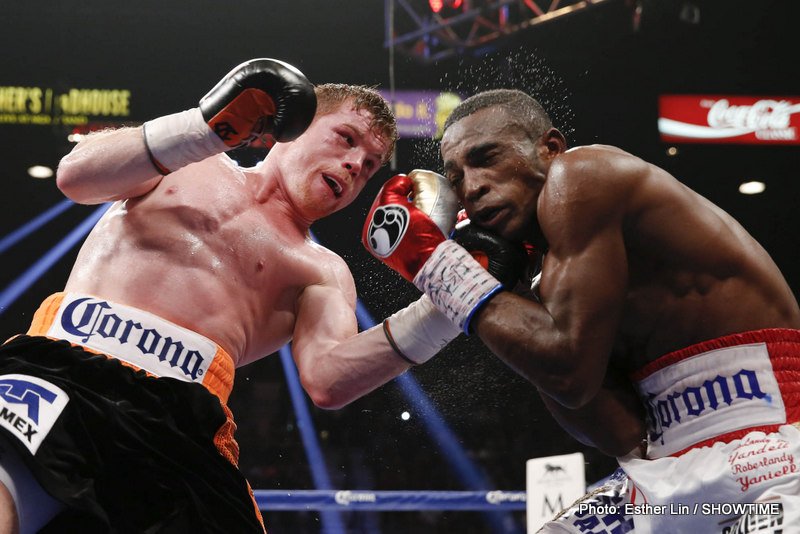 When he squares off against WBC middleweight champion Miguel Cotto next month in Las Vegas, Saul 'Canelo' Alvarez claims that he will be the man prepared to do 'whatever it takes' to win.
The Mexican star's comments come in the same week that Cotto's esteemed trainer Freddie Roach, claimed that the Golden Boy promoted fighter 'wasn't the most dedicated' and that Cotto would be the man more prepared to dig deep on the night to pull out the win, especially if the two get dragged into some classic trench warfare.
"[I will do] whatever it takes. I'm ready to give whatever it takes in the ring to win this fight. I will go in there and give the best of myself to make sure that it's my hand is raised on November 21st," Canelo said to fighthype.com, outright rejecting Roach's assertions about his heart and dedication.
"[Cotto's] a great fighter who has done a lot for the sport and they are big fights between Mexico and Puerto Rico, so it's a big fight for me," he said to fighthype.com. " but I'm preparing very hard so I'll have my hand raised on the day."
The Mexican star has also claimed that his preparation has been faultless in the build-up thus far, with him and trainer Chepo Reynoso devising numerous strategies in order to be ready for the 'different Miguel Cotto' that Roach has been promising in the build-up.
"I'm [just] expecting a hard fight," he said. "I'm expecting a very hard fight and that it was I will be ready for. If it turns out to [be a war] or any other form of fight, I'll be ready."
"This is a fight that people need to see and I'm very happy we can satisfy the fans by giving them a fight like this one. I intend to write another chapter in the story of my career on November 21st and all that I see for myself is victory."
Twitter @Undilutedpoison